Late last night IMD confirmed Deep Depression status for the disturbance that would soon be Cyclone Phethai. Expected to be confirmed of its cyclonic Status the to be named Cyclone Phethai is currently lying roughly around 700 kms East of Batticaloa.  It has started to move out of the Equatorial waters of South Bay after a delay of more than 12 – 18 h ours originally anticipated.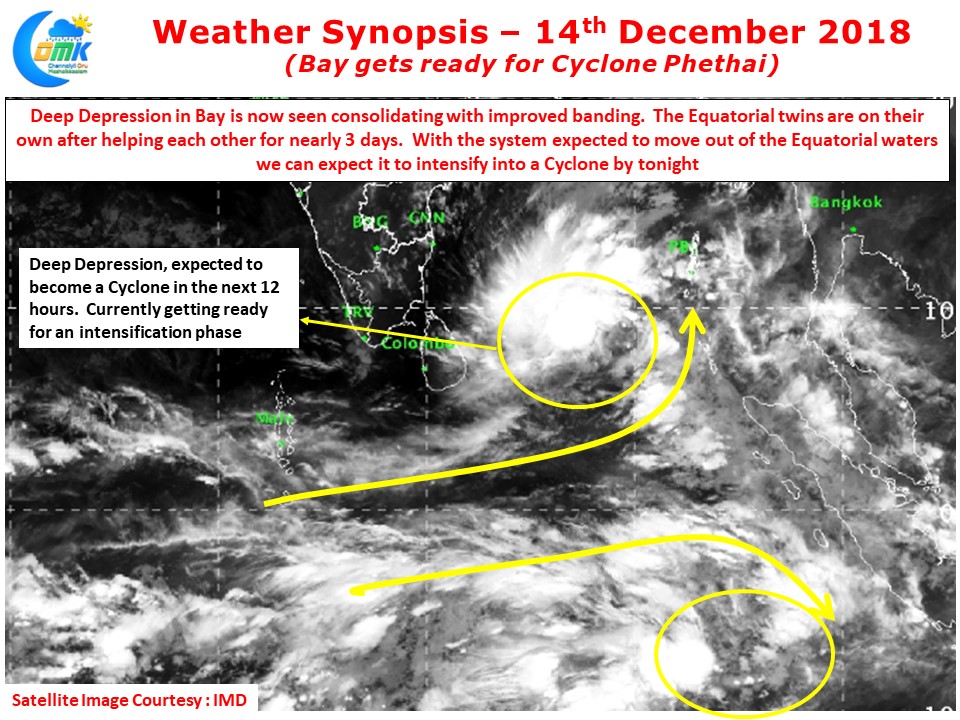 Looking at the satellite image its fairly clear the system has started to deepen and intensify showing some early stage impressive banding.  Also it appears to have cut its chord with the cross equatorial twin allowing it to climb up in latitudes.  Lying currently under very warm ocean surface it is also under good atmospheric conditions in the form of moderate shear that will aid in its development.  This is reflected by the good developing pole ward outflow.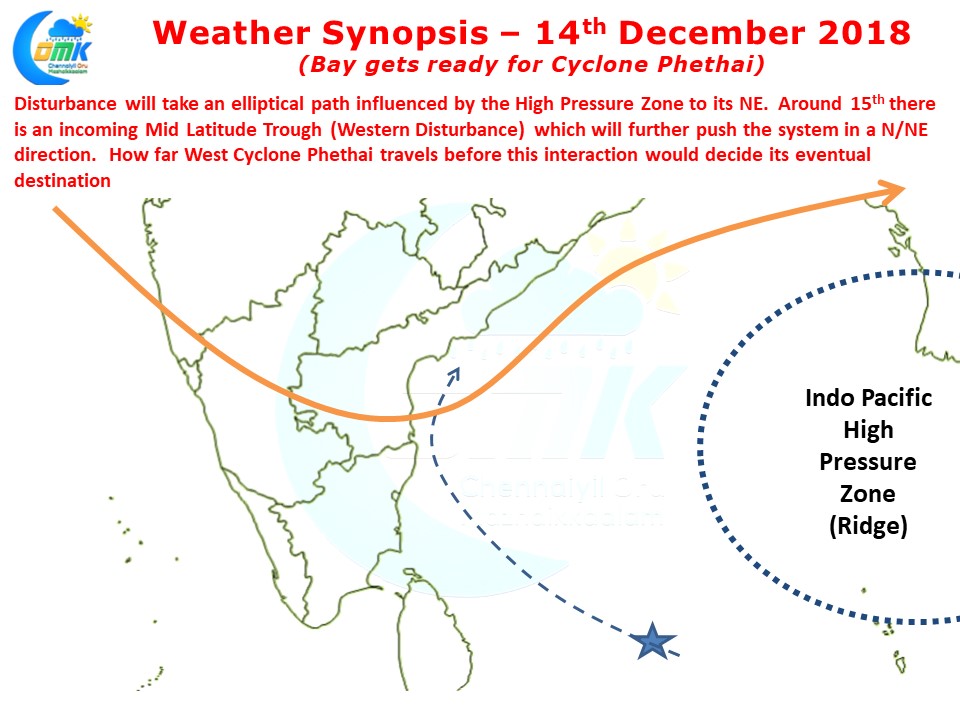 This delay in coming out of the Equatorial waters certainly changes the equations in terms of how and where the to be named Cyclone Phethai could end and impact.  Operational Models are currently taking the landfall closer to Central AP from the originally estimated North TN / South AP landfall a couple of days back. The system is expected to take an elliptical path guided by the Ridge to its right and possibly an interaction with incoming WD is the reason why a further North movement is anticipated by models off late compared to say two days back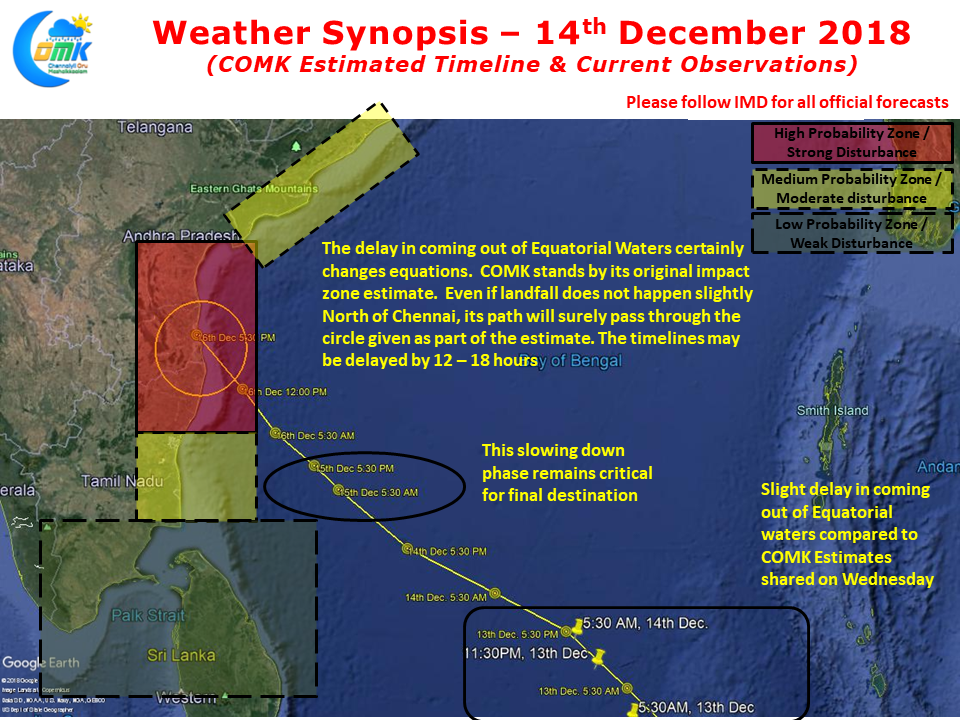 We at COMK believe the likely stall scenario on 15th mentioned as part of our COMK Estimated path & impact areas holds the key for the track even though the current delay indeed changes the equations.  The eventual track & landfall may turn out to be slightly North than what we had estimated on 12th but the overall probability zones remain more or less the same.  Even if Cyclone Phethai does not make landfall within 100 kms either side of Pulicat there is a high degree of confidence on the Cyclone passing through the impact circle as a moderate to strong cyclone on its way towards Landfall. As it climbs latitude further the intensity of the system is likely to come down beyond 14 / 14.5 N.  Any landfall beyond 15N will be of much lesser intensity compared to its earlier journey over the seas.  
The timelines may be delayed by 12 – 18 hours from the original estimates but North TN & adjoining parts of South AP should remain on vigil for possible influence of Cyclone Phethai.  
This weather blog is just a platform for discussions among amateur weather enthusiasts. Please do not construe it as a prediction / forecast. We request all to follow IMD for official weather updates & Forecasts.