As we step into the 8th day of delay in Northeast Monsoon onset there is some progress seen in Bay of Bengal. The broad circulation that's been lingering around the Equatorial waters and adjoining parts of South bay has developed a weak low pressure area off the coast of Sri Lanka.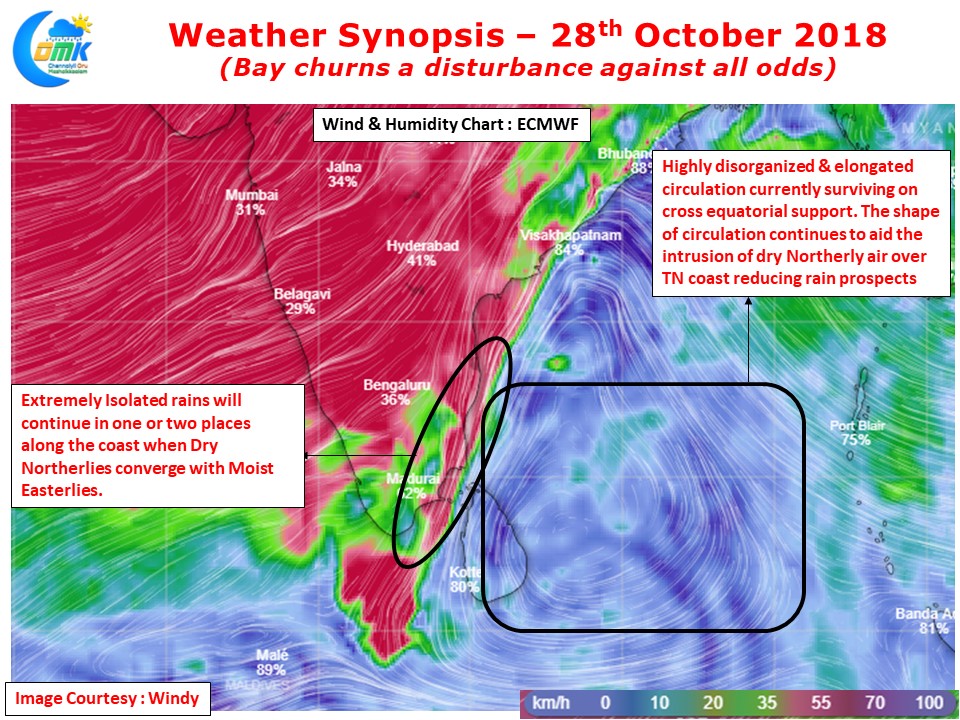 May be in sync with the conditions under which genesis happened the circulation continues to retain an elongated shape. As we have been mentioning for the past few days the overall atmospheric conditions remain in a fairly subdued state over North Indian Ocean region. This is also one of the reasons why the circulation has struggled to consolidate in addition to the influence of incoming ER wave.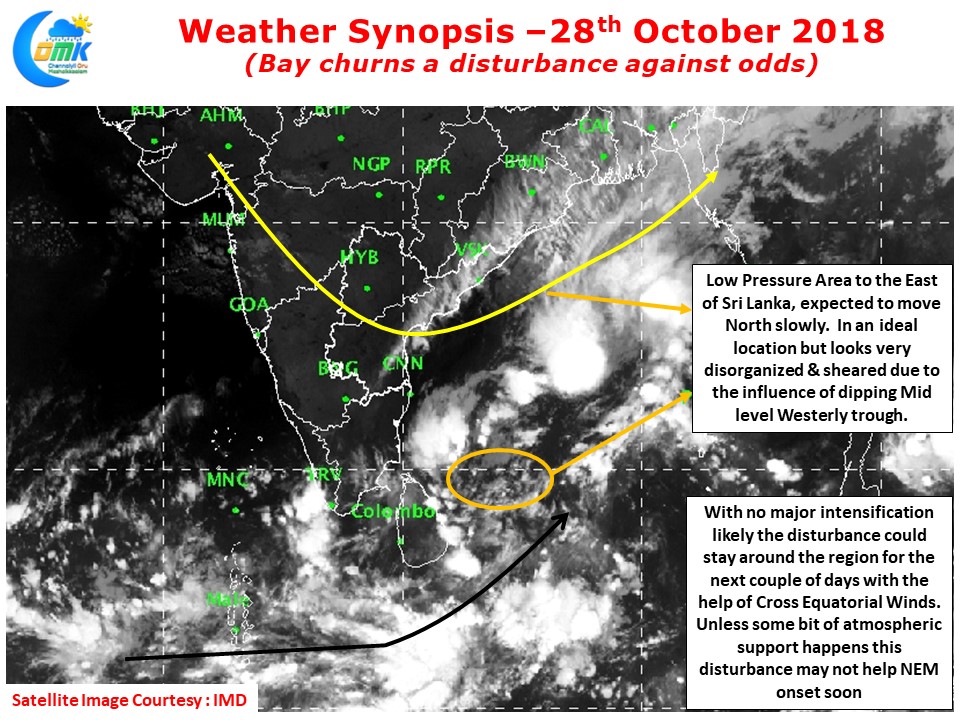 A closer look at the satellite image will also confirm the influence of the mid level Westerly trough. Courtesy this trough that has dipped well South of its usual pattern the convection is getting sheared off from the disturbance in South Bay.
Additionally the elongated nature of circulation has meant most parts of Tamil Nadu continue you remain under the influence of the drier Northerlies rather than the moist Easterlies. Overall it appears this low pressure while trying to realign the wind patterns may be unable to provide a strong Monsoon onset.
COMK will maintain a close watch on the events in Bay to provide clear and quick updates on what to expect on the weather and Northeast Monsoon front.