Since the Onset on October 26th Northeast Monsoon has been behaving like a Fast Bowler who plans his Yorker / Bouncer once an over. Nov. 7th, Nov. 11, Nov. 18th all were well bowled Yorkers which pretty much uprooted the stumps across many places not only in Coastal Tamil Nadu but also Interior TN, South Interior Karnataka & Andhra Pradesh as well. In an ironical twist just like a crafty bowler identifying a weakness in the batsman Bay of Bengal seems to have identified North TN as a weak link in the East Coast, aiming at North TN regularly. Just like cricket when under a constant barrage batsmen take risks resulting in wickets at the other end, Bay time to time picks up wickets like NW Interior TN, Rayalseema Region, South Interior Karnataka.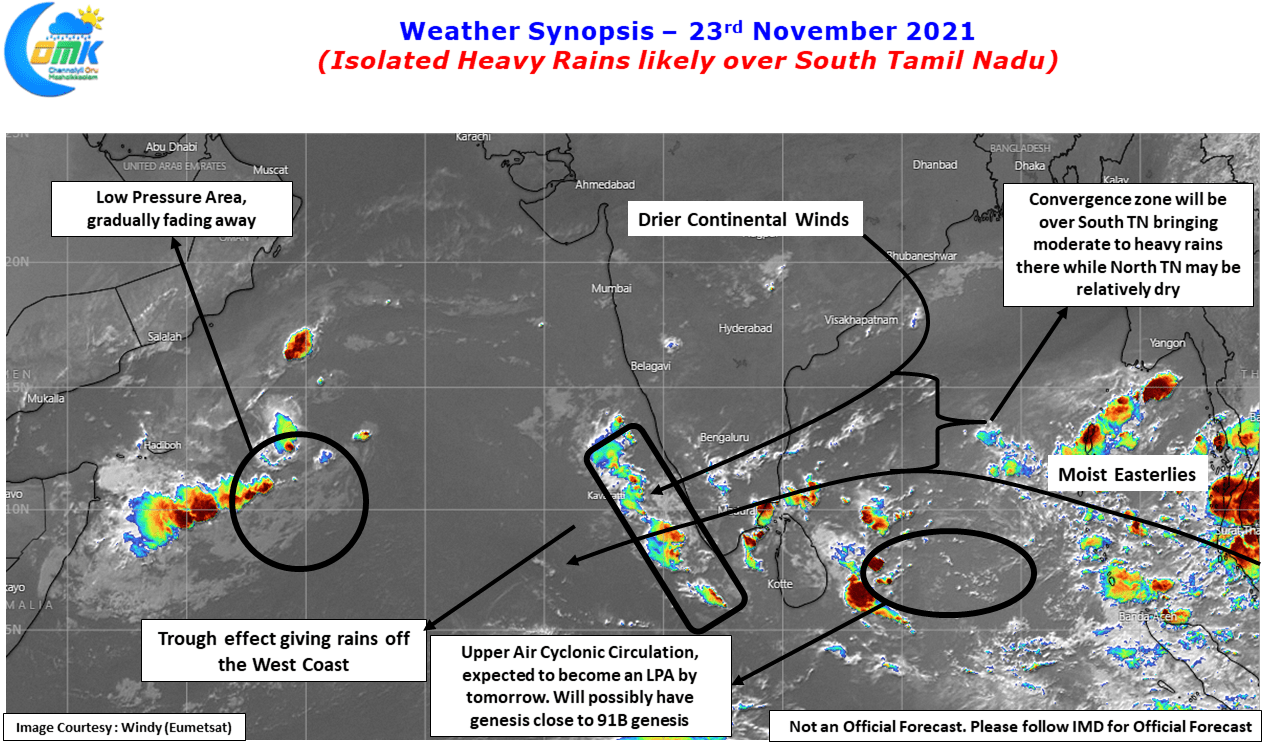 The upcoming spell seems to be the next over of the innings with weekend once again promising to be a Yorker from Bay of Bengal. Once again North Tamil Nadu seems to be the target going by how ECMWF ensembles are shaping up. The broad disturbance seen over South Bay to the East of Sri Lanka is likely to strengthen in to a Low Pressure Area in a region which will be very close to where 91B, the depression that crossed just North of Chennai, had its genesis. After Genesis the ECMWF ensembles are fairly in sync about a NW movement similar to the disturbances of 2020 like Nivar, Burevi etc bringing it close to Delta coast.

This could once again bring the Well Marked Low into a zone which will bring the entire coastal stretch between Sriharikota & Delta under impact with possibly Sri Hari Kota & Chidambaram stretch the most vulnerable for heavy rains. We may also see two different rainfall instances, similar to Nov. 7th & Nov. 9th when Chennai had a dryline thunderstorm while Delta saw an extreme rainfall instance under the influence of the then developing 91B. As of now it is tough to exactly pin point which locations could come under these two spells though the way things are shaping up it could end up being one of the usual suspects once again.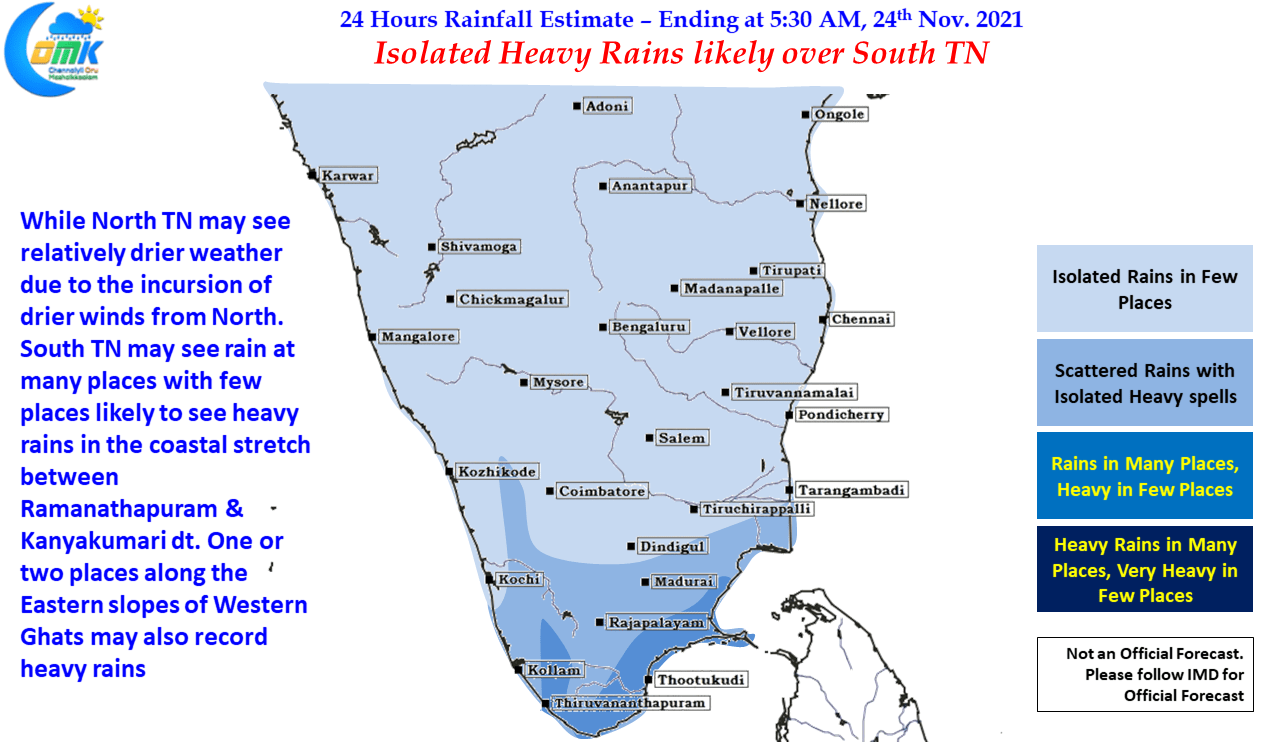 Meanwhile today North TN may be relatively dry under the influence of Northerly continental winds, a boon which may become bane later this week, while heavier spell of rains may happen over South TN interior TN closer to the Ghats. With wind convergence drifting down few places in South Coastal TN between Ramanathapuram & Kanyakumari may receive heavy rains while one or two places along the Eastern Slopes of Western Ghats may receive heavy rains.