After a subdued spell Thunderstorms returned back to Tamil Nadu yesterday with many parts of the state recording moderate Thunderstorm activity last night. While some parts of Chennai recorded decent rains most parts of the city missed out on heavier spells. Madhavaram and Ennore Port recorded nearly 2 cms of rains during the early morning hours.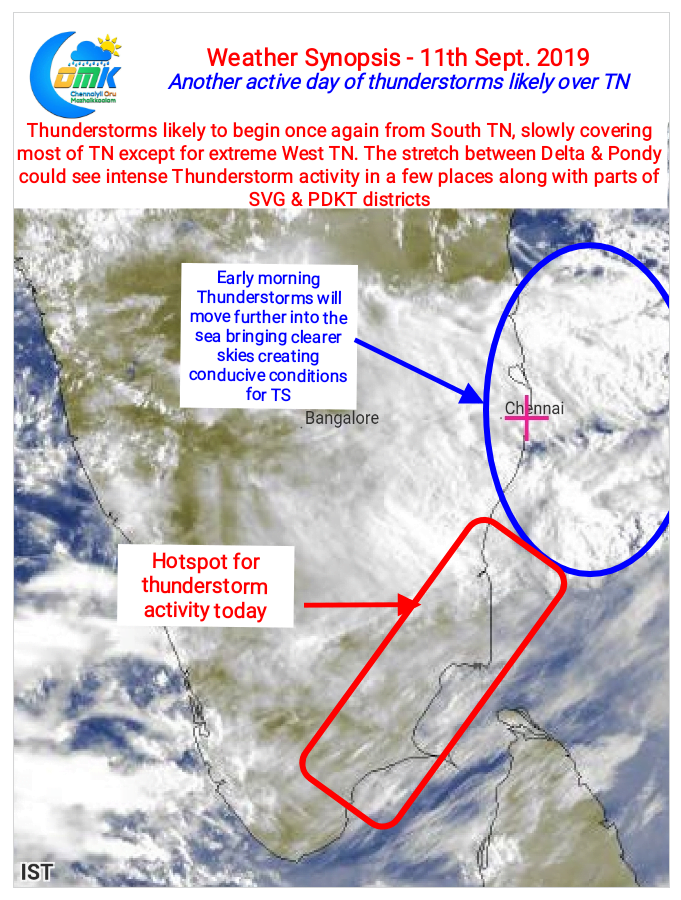 Today once again conditions are ripe for Thunderstorms to develop over most parts of Tamil Nadu. Weather models indicate a fair bit of instability at Mid Level over the state while the lower level convergence is once again actively seen spreading all the way from South TN to South AP.
Like yesterday the initial set of storms are likely to form over South TN where early sea breeze intrusion could trigger evening thunderstorms. Later as Sun downs the storms are expected to bloom over the rest of the state as atmospheric instabilities provide the platform.
Looking at wind charts the stretch between Pondicherry & Delta along with parts of Sivaganga & Pudukkottai districts could see intense thunderstorms in a few places. Chennai could also benefit from a spell or two of moderate rains as lower level convergence develops to the W/NW of the city.