For second straight day heat wave conditions prevailed over large parts of Tamil Nadu with 3 stations recording more than 40ºC, Dharmapuri, Vellore & Tiruttani, of which Tiruttani recorded 40 for the second day in succession. Dharmapuri recorded 40.2ºC yesterday which was the highest ever temperature recorded for the month of March breaking the previous highest recorded more than 20 years back.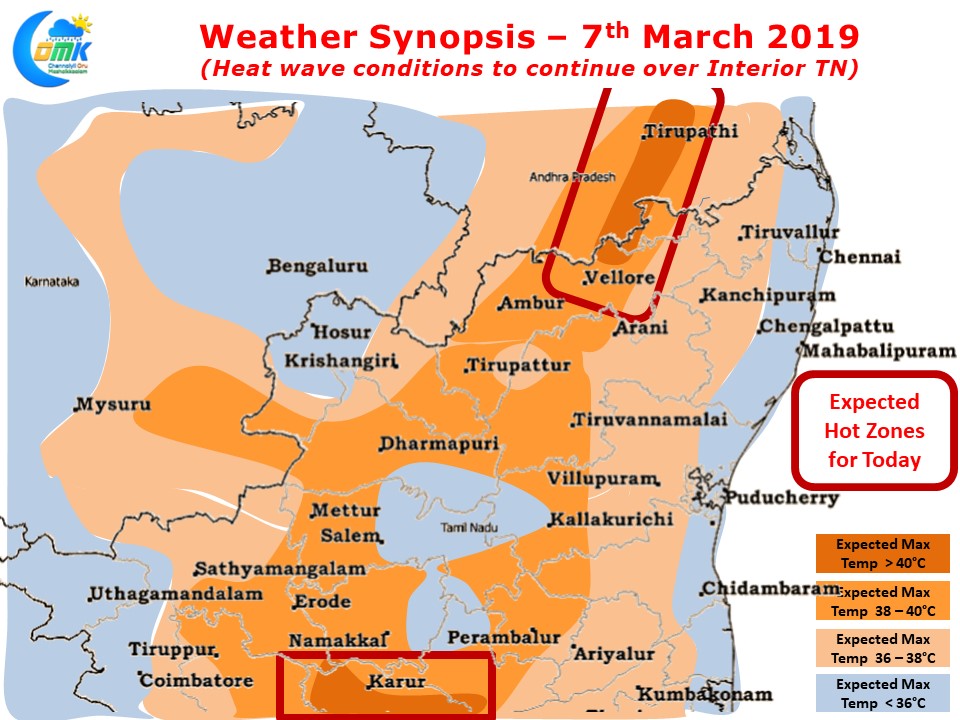 Today once again interior Tamil Nadu is likely to see scorching heat with abnormally hot conditions likely to prevail across the state. Today though the hottest zone might be around the Central & Western parts of the state while there could be a marginal respite in some parts of North Tamil Nadu, in particular along the coastal areas like Chennai could see its regular savior, sea breeze, make an earlier presence compared to the past couple of days.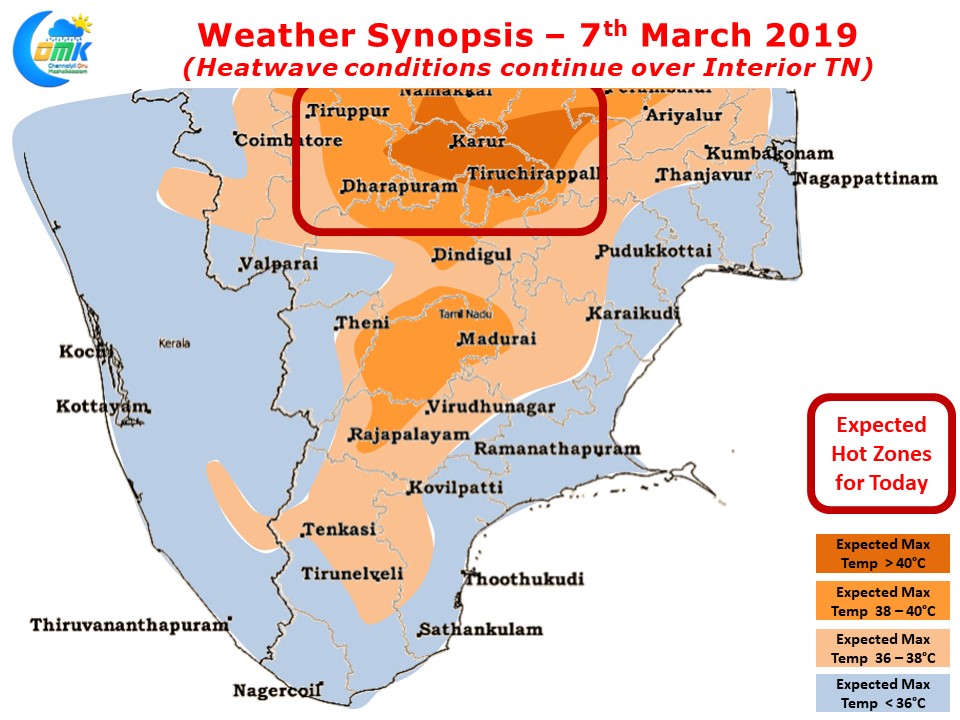 South Tamil Nadu & West TN along with the stretch between Trichy & Coimbatore is likely to see hottest conditions today with many places in this region likely to cross 40ºC and a furnace like condition likely to prevail during the afternoon. Some respite is seen tomorrow for these places from the early extreme heat this year.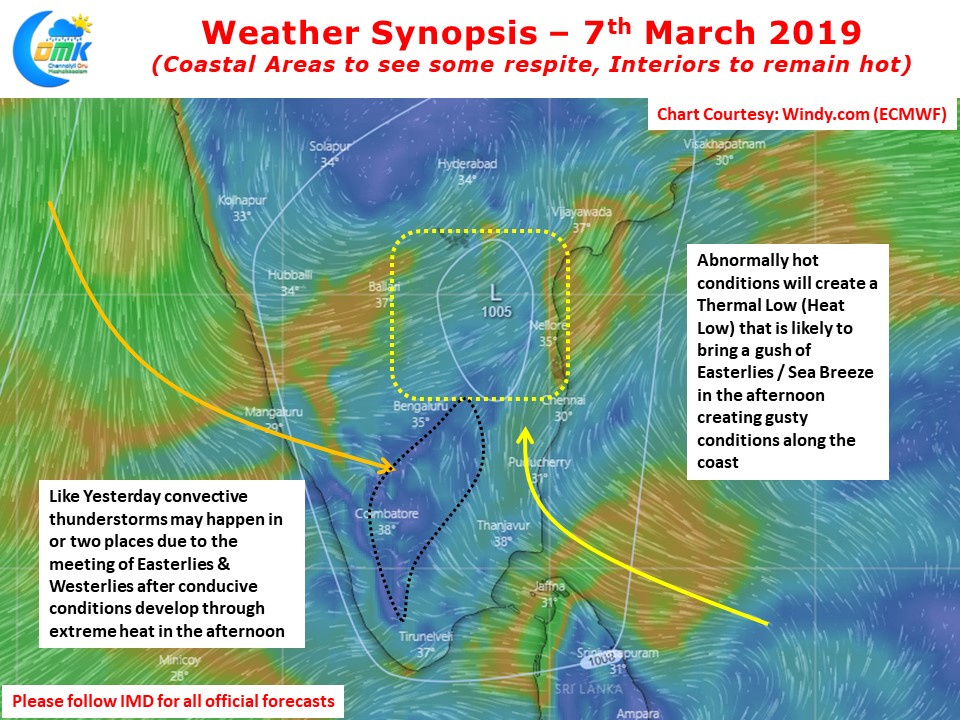 The abnormally hot conditions over Peninsular India has created a Thermal Low or Heat Low similar to the Monsoon Trough created by the Great Indian Summer over North India & Pakistan. This thermal low is likely to create a gush of Easterlies at lower levels of atmosphere creating isolated thunderstorm possibilities in the state similar to the one Kalvarayan hills saw yesterday. Also at surface level we could see gusty winds from the East bringing in moist / humid sea breeze after a early spell of heat in the morning. Places like Chennai will derive much needed benefit from this during afternoon.