After ambling around lazily for couple of days Cyclone Amphan underwent a bout of rapid intensification yesterday becoming a Very Severe Cyclonic storm in the process. In what could be the closest anolagy it behaved like all private buses across the country waiting to pick up tickets around Bus Stops as though the clocks stopped & suddenly shifting through the gears the moment touching the highway running at break neck speeds trying to catch up with the previous bus on the schedule.
Currently Very Severe Cyclone Amphan is positioned to the East of Chennai at about 650 kms away it has started sporting an eye since last evening that is quiet distinct now. With relaxed wind shear in its path all the way up to just short of Odisha & West Bengal coast along with very warm ocean temperatures that is pumping enough moisture to spin, there is no unfavorable factor seen for further development of Amphan over the course of next 24 to 36 hours before possibly the arrival of dry continental air could put some spoke in its development and possibly prevent a major catastrophe where ever it lands.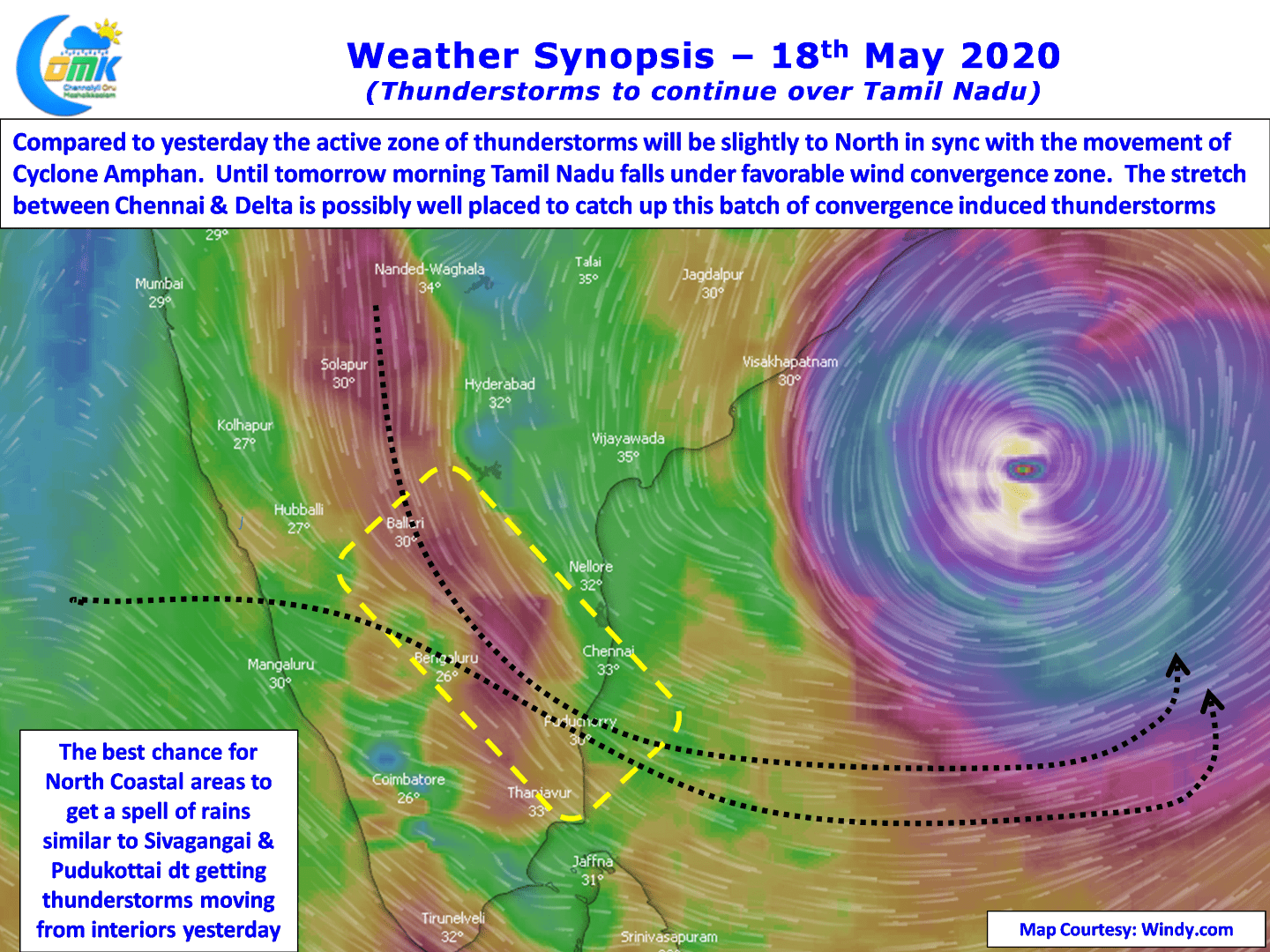 In the meanwhile wind pattern continues to remain favorable for thunderstorms to develop over Tamil Nadu today. Looking at the models it appears the active zone of thunderstorms could shift slightly to the North compared to yesteday, which saw many parts of Trichy, Pudukottai, Sivagangai, record intense spell of thunderstorms, moving from NW Interior areas.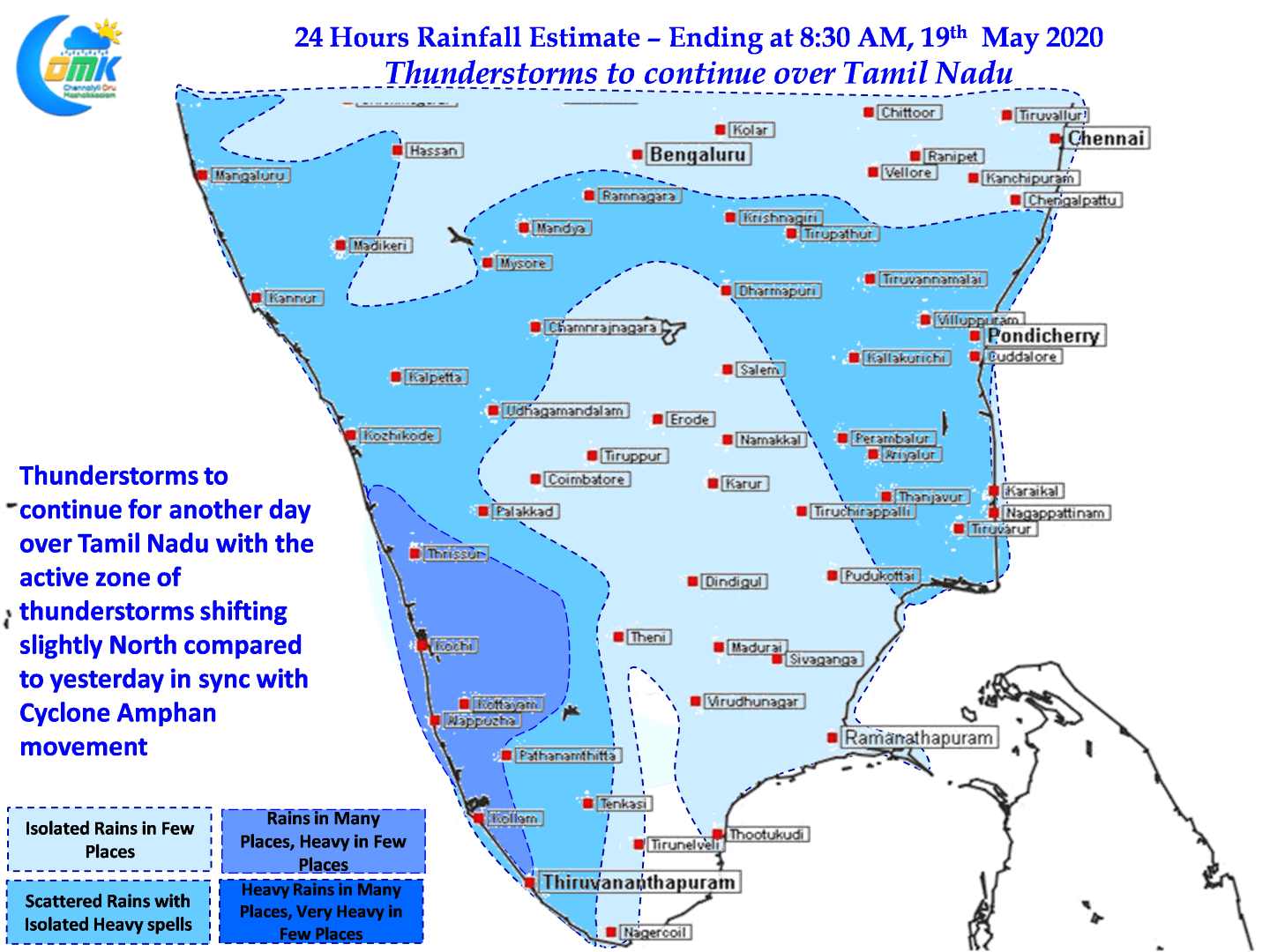 Thunderstorm zone is expected to move up in sync with the northward movement of Very Severe Cyclone Amphan. This could mean the coastal stretch between Chennai & Delta stands a chance to catch up a spell or two of thunderstorms induced by wind convergence over Peninsular India.
As mentioned Chennai has favorable wind pattern until tomorrow post which the next few days will see day time max temperatures inch past 41 / 42ºC until possibly end of the week