Yesterday saw many parts of Tamil Nadu record moderate rains. In particular the districts of Erode, Namakkal, Madurai saw a places come under intense evening thunderstorms. The upper air Cyclonic Circulation has been playing a vital role in the enhancement of thunderstorms.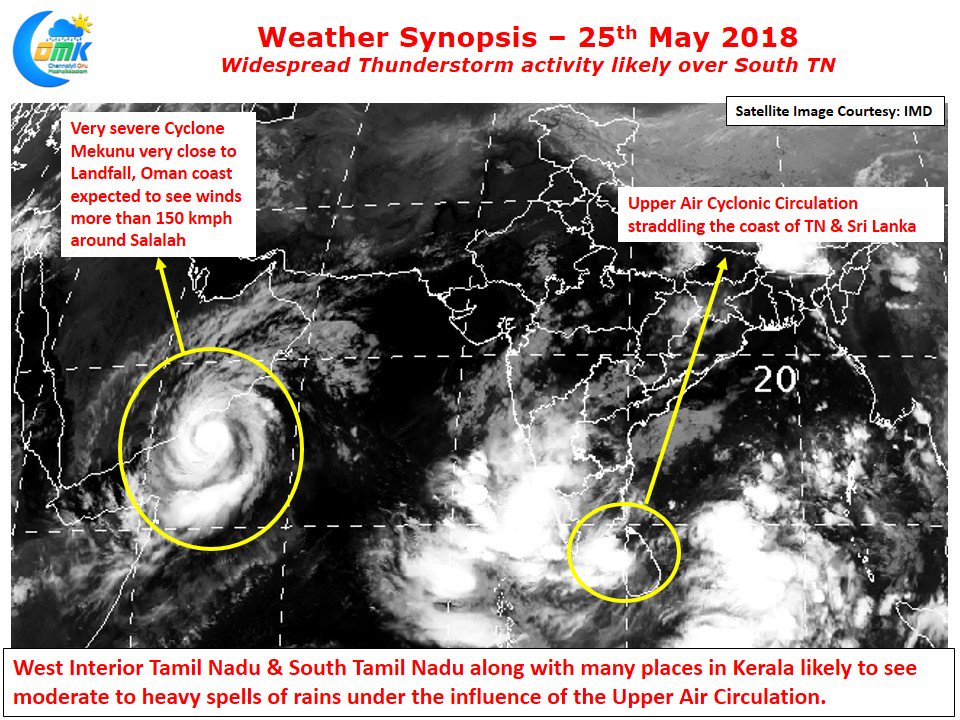 Very severe cyclone Mekunu is now close to landfall over the coast of Oman / Yemen. Though showing signs of weakeness it's still expected to pack a punch with wind speeds reaching 150 kmph at the time of landfall. Slowly we are seeing the monsoon surge inch towards Andaman Islands bringing the Bay onset window closer. The Upper Air Cyclonic Circulation that has been persisting off the Coast of Tamil Nadu is seen straddling over Sri Lanka and South TN. This is ideally placed now to bring heavy rains into many parts of South Tamil Nadu and Kerala.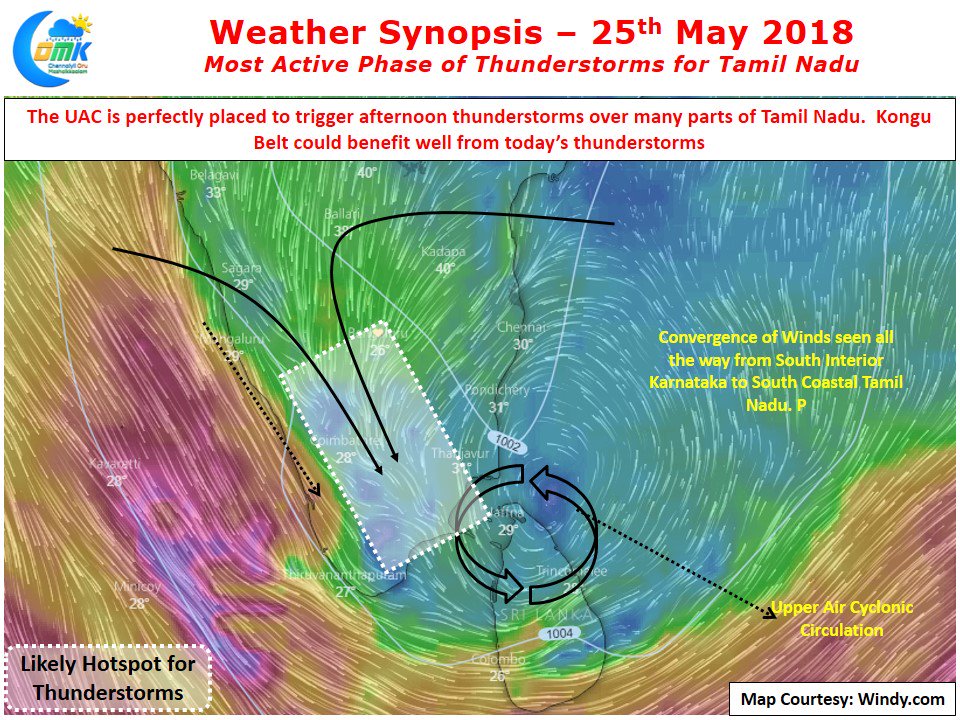 In the same context while Westerlies are getting stronger around the Kanyakumari district areas there is a strong wind convergence as well over the Kongu belt creating thunderstorm possibilities. Weather models indicate today could see moderate to heavy Thunderstorm activity over the districts adjoining western ghats all the way from Nilgiris to Kanyakumari.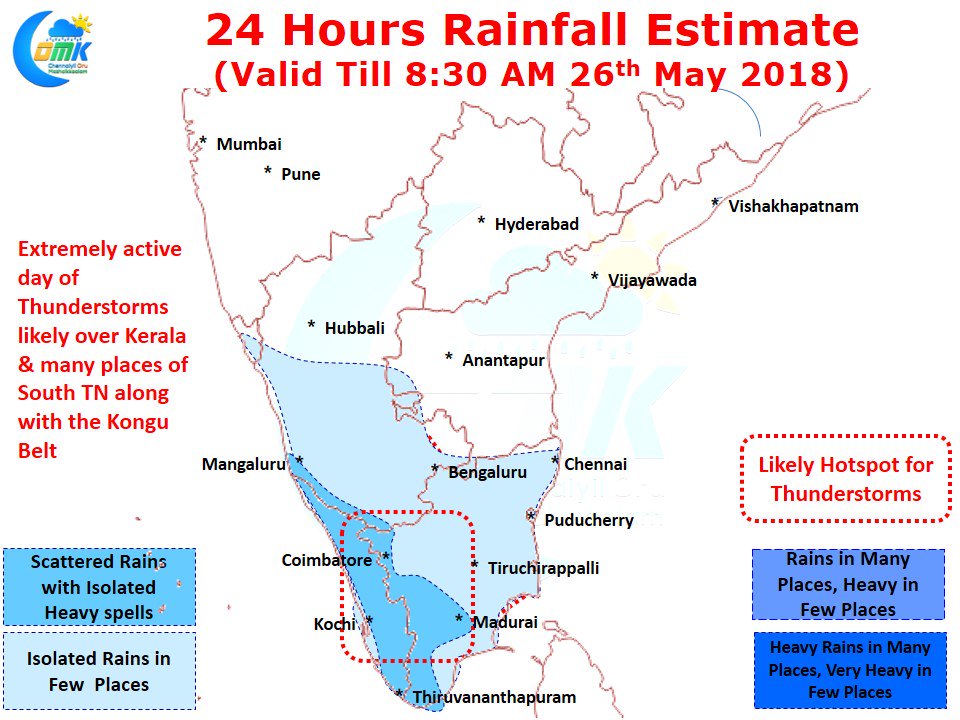 Isolated places in Erode, Coimbatore, Madurai, Virudhunagar, Theni, Tirunelveli and Kanyakumari could get intense spell of rains late afternoon / evening. Along with the above places coastal areas from Delta and south of it are also in line for some decent rains. The next 2 / 3 days provide the best window for possible rains around Chennai. Let's hope for the best.