Southwest Monsoon has started to flex its muscles once again with many places in the West Coast getting moderate to heavy rains along the coasts of Kerala & Karnataka.  In the same context the rains have slowed down over Tamil Nadu in particular over Northern parts of the state.  Yesterday saw some decent rains around Tiruchirappalli, Tirunelveli, Kanyakumari, Virudhunagar, Theni & Thootukudi districts.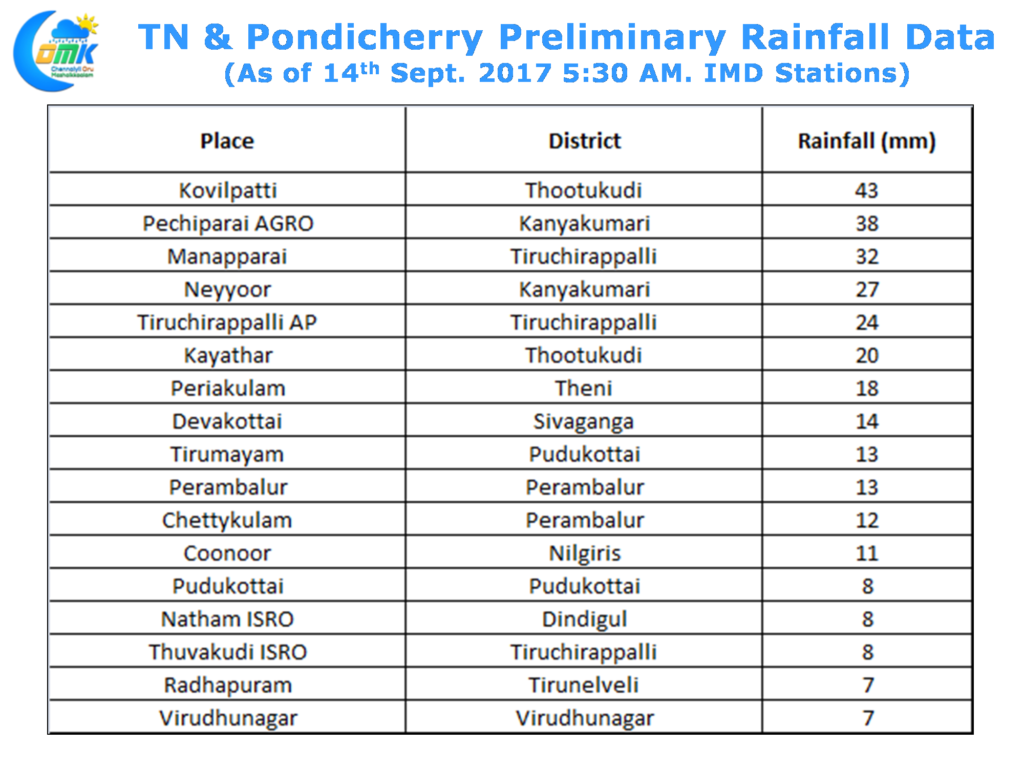 North Tamil Nadu saw mostly dry weather though there was some isolated passing spells of showers in a few places around Chennai with Poonamallee possibly enjoying a decent spell of rains.  The winds were Easterlies / Southerlies for the past few days resulting in the early morning rains around the coastal areas which has now started changing back to Westerlies so the morning rains are a passe from now on.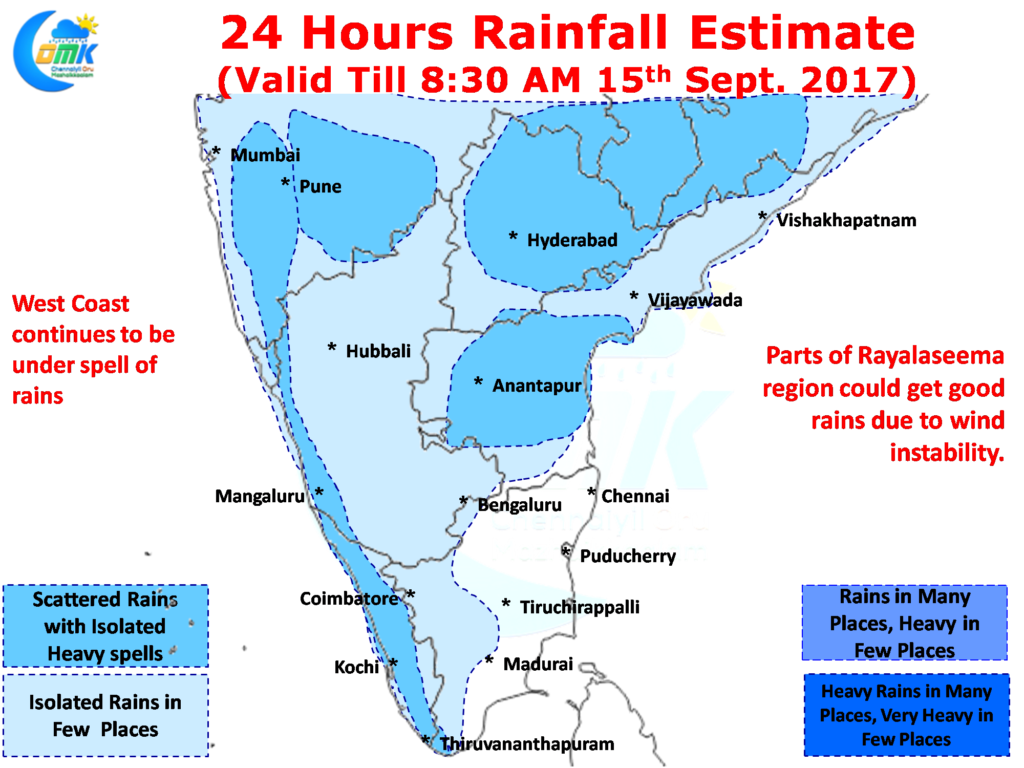 Today will be another day where mostly dry weather will prevail over large parts of Tamil Nadu except for some parts of South TN and places along the Western Ghats.  With winds changing back to Westerlies parts of Rayalaseema & Telengana is in line for some wind instability induced thunderstorms in the region bringing some good rains around this belt.  West Coast will see isolated moderate to heavy rains along the Konkan coast & Coastal Karnataka thanks to the presence of the Upper Air Cyclonic Circulation & the trough associated with it.
Powered by WPeMatico