Southwest Monsoon has slowly started to pick up pace once again in spurts and bursts over parts of West Coast & Central India. The Low Pressure near Odisha has now become a Cyclonic Circulation and is expected to traverse along the northern parts of Deccan Plateau creating conducive conditions for another bout of heavy to very heavy rains in places like Nagpur which recorded nearly 30 cms in 12 hours a couple of days back.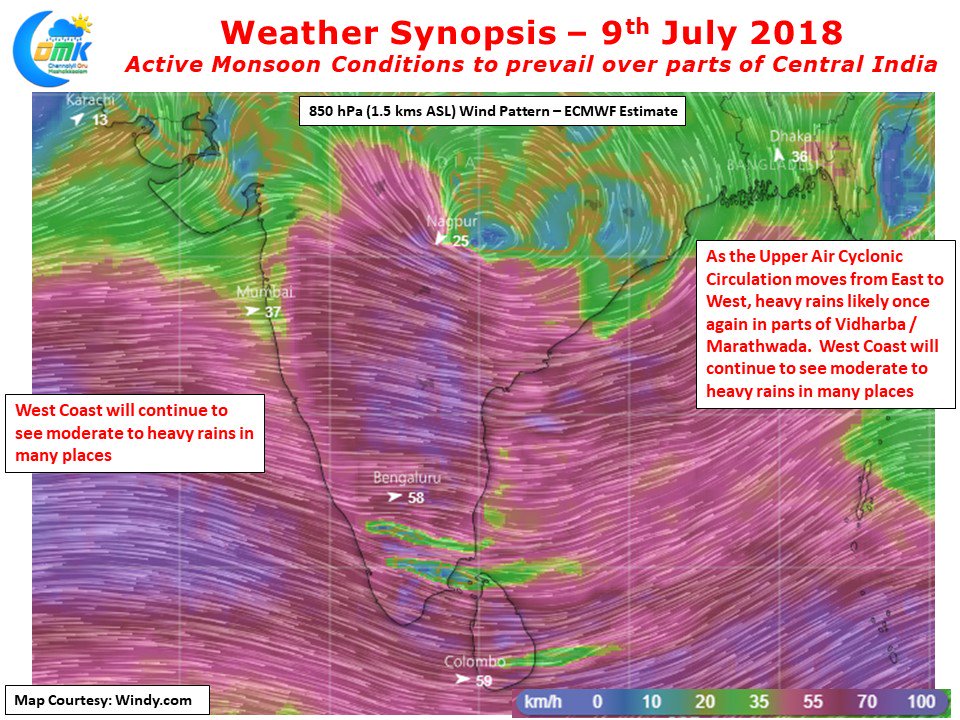 As the circulation travels East to West many parts of Central India including Vidharba, Marathwada, parts of Chhattisgarh, Madhya Pradesh and the northern parts of Telangana could see good rains over the next day or so. This circulation is also likely to keep the pot boiling as far as Monsoon goes in the West Coast too. Parts of Konkan Coast and adjoining parts of Shahayadri Ranges could see isolated very heavy rains in the early part of this week. Kerala & Karnataka are not seeing the typically active heavy monsoon rains which some of the parts of these states are known for.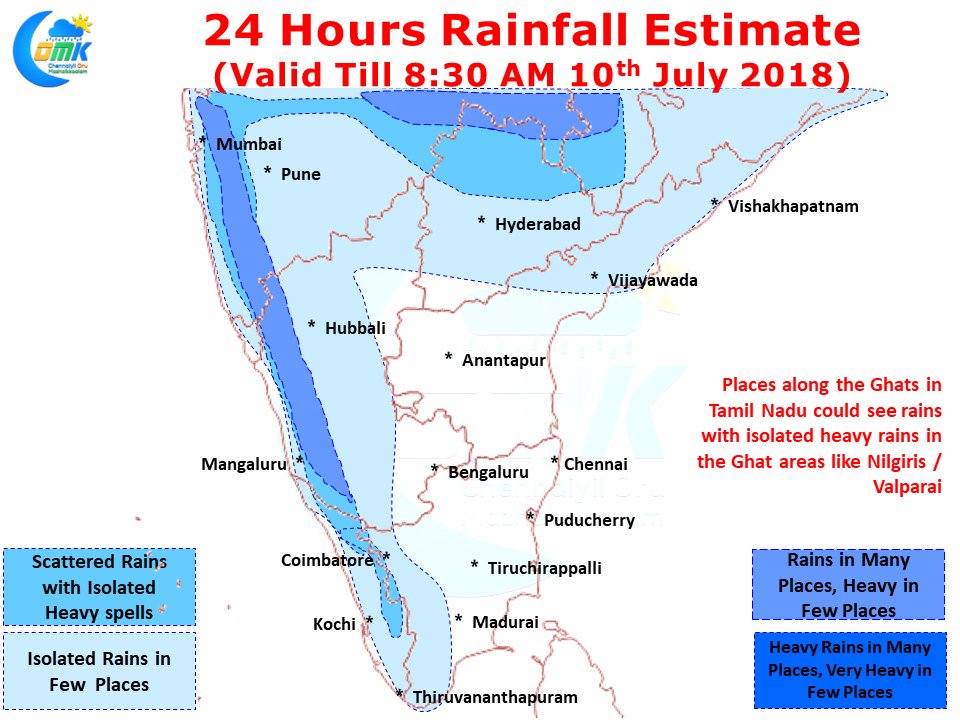 This week could see things pick up over Kerala which has slowly dropped into negative zone after a strong start to Southwest Monsoon during the first fortnight of June. While dry weather is likely to prevail over most parts of Tamil Nadu including Chennai one or two places in the Ghat areas of Coimbatore & Nilgiris could see spells of heavy rains while places along the ghats in the plains could see light rains at a few places.