Yesterday saw a slight reduction in temperatures across Tamil Nadu as estimated by models with only Madurai Town recording 39°C while all other IMD observatories recorded less than 39°C. The Airport observatory at Chennai recorded nearly 2 degrees lower maximum temperature compared to Saturday. Almost all observatories in the plains except possibly Coimbatore AP recorded lower temperatures than Saturday.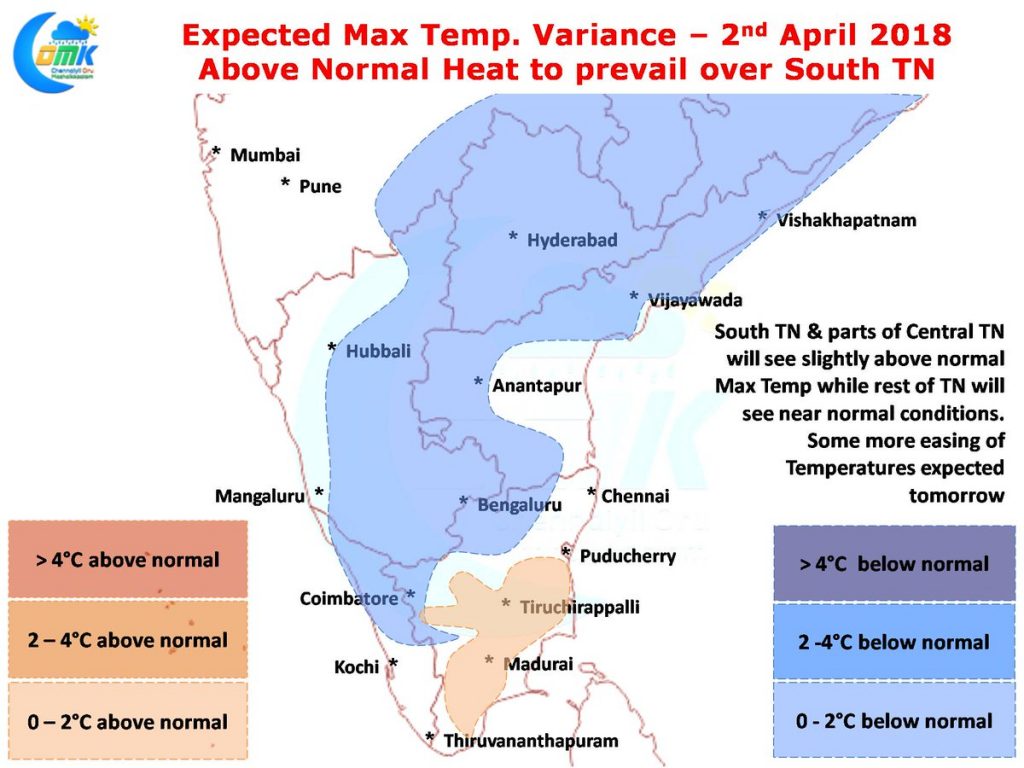 Numerical Models indicate another day of near normal temperatures for North Tamil Nadu while South TN and parts of Central TN will possibly see slightly above average day time maximum temperatures. Going by model outlooks this could ease further from tomorrow with some reduction expected in temperatures across the state. On the thunderstorm front yesterday saw rainfall activity restricted to West Interior Tamil Nadu and along the Western Ghats in a few areas of South TN. Northern suburbs of Coimbatore recorded another day of moderate to heavy spells of rains with isolated hailstorm activity.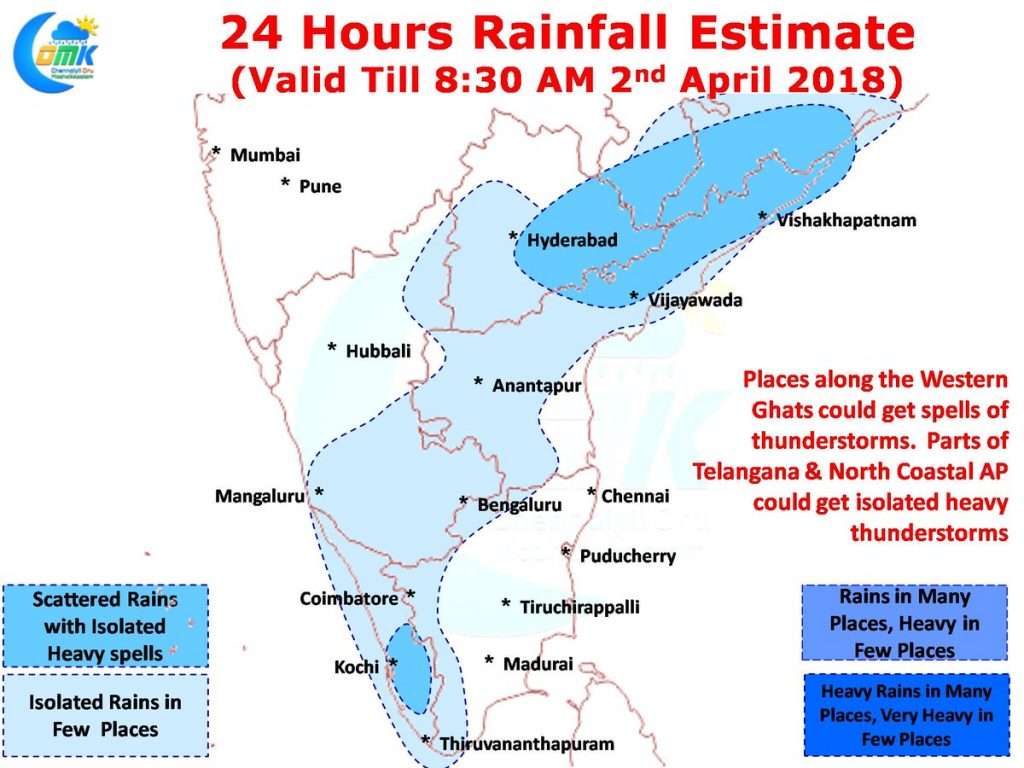 Today also models indicate rainfall activity to stay close to Western Ghats with possibly South Interior Karnataka and Kerala enjoying a spell or two of good rains. Areas around Mysore / Kodagu could possibly see afternoon thunderstorms. But the best spell of thunderstorms in South India is likely to happen around parts of Telangana & North Coastal Andhra Pradesh where convergence of winds with different masses is likely to trigger atmospheric instability conducive for thunderstorms.