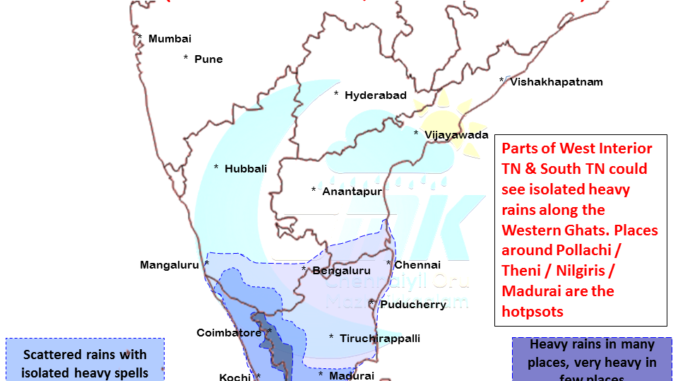 As most of Tamil Nadu waits with bated breath for the Northeast Monsoon season to kick start isolated rains continue over many parts of the state with occasional heavy spells pretty much continuing the pre monsoon conditions.  IMD's inference yesterday informs about possible onset in about 24 hours under favorable conditions.  Yesterday also saw parts of Chennai see heavy rains with Puzhal recording 27 mm till late evening.  Rains continue to be elusive for the core city areas so far while places around Meenambakkam and southern suburbs  like Tambaram recorded sharp evening showers.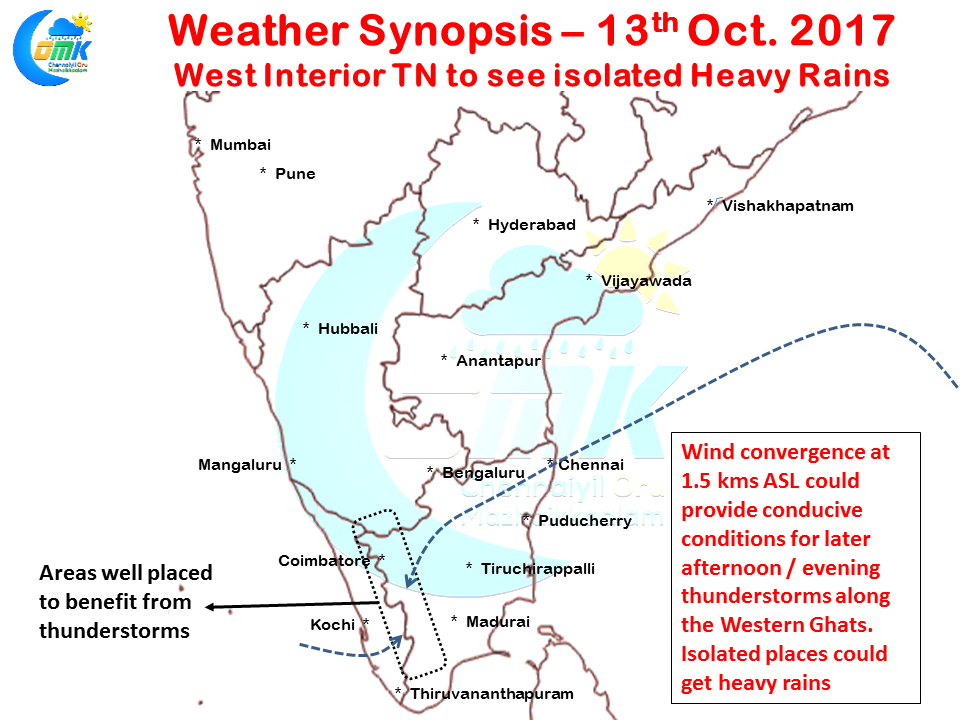 While rains are likely to continue over Coastal Tamil Nadu with places in and around Chennai once again expected to see scattered rains during the day with one or two heavy spells at times the highlight of today could be from West Interior Tamil Nadu.  Wind charts indicate a possible convergence of winds along the Western Ghats could trigger fairly widespread rains across many places along the ghats.  Unlike SWM season this time with the benefit of being under the windward side places like Pollachi / Theni / Dindigul etc could see heavy spells at times.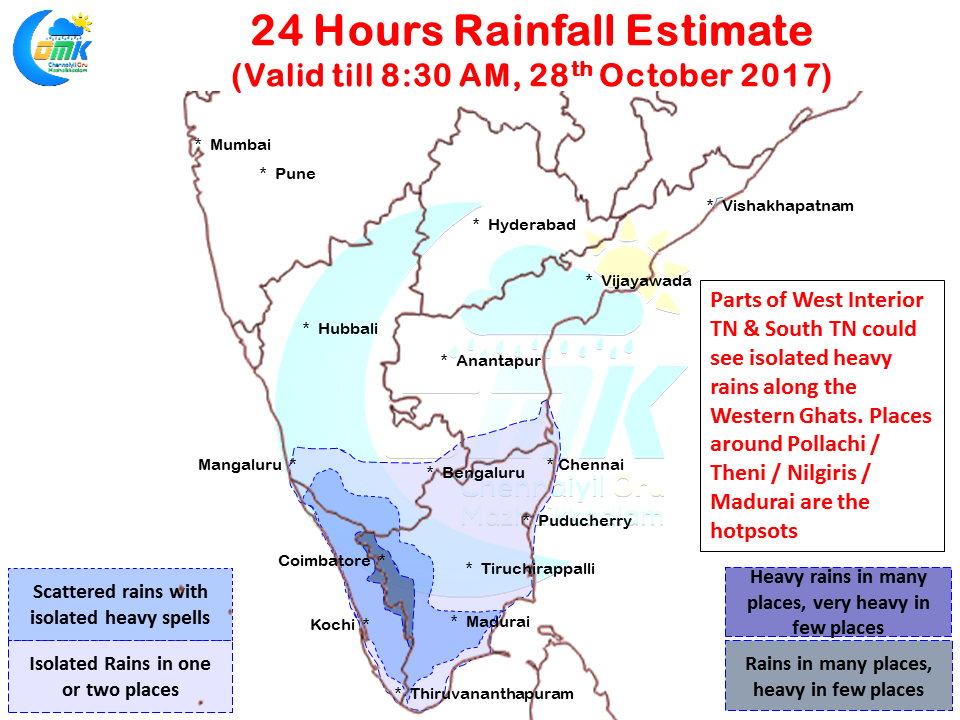 This could be a possibly defining spell of rains for some of these places with one or two places expected to see very heavy spells of rains at times.  Along with places along the ghats we can also expect under right conditions a few places in the Nilgiris & Palani ranges to clock good numbers as well.  With some luck hopefully Coimbatore can see a repeat of those record September days.
Things look better for Chennai and rest of the coastal places compared to the past few days.  As  the day progresses we could possibly see rainfall frequency increasing.