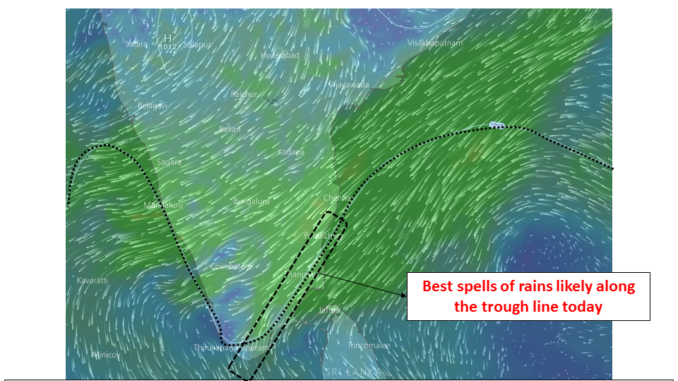 Yesterday IMD Chennai announced the onset of Northeast Monsoon 2017.  Keeping in the trend for the last couple of years this year also we  have seen a delayed onset instead of the usual onset date between 15th to 20th October.  Nevertheless one should not worry too much about onset dates as 2015 saw an excess year despite late onset while 2016 was a disaster once again with late onset.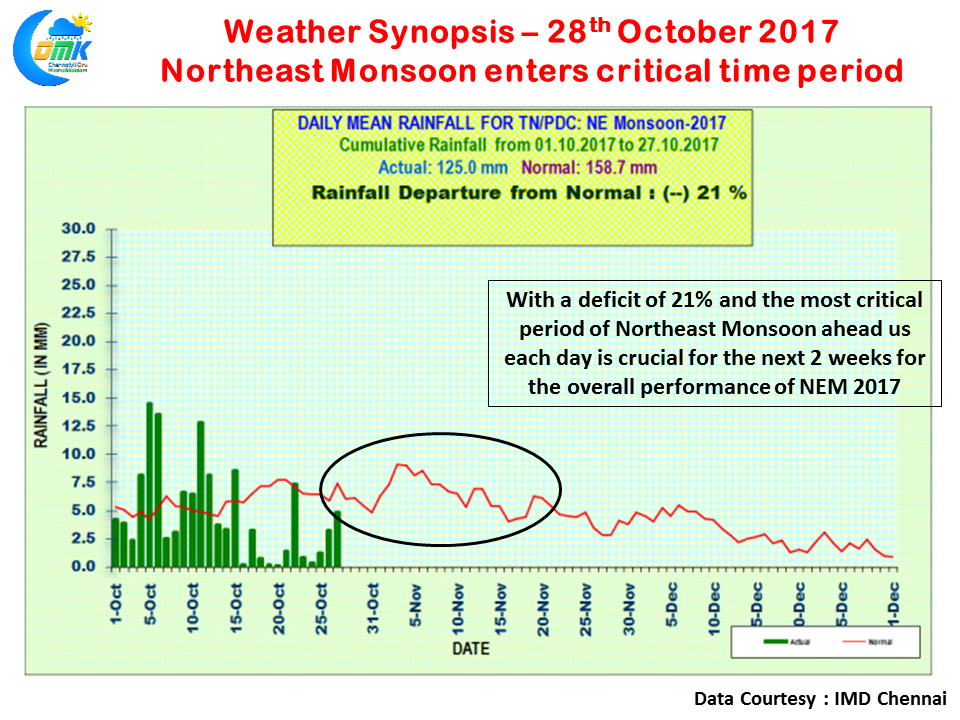 As we get to the last few days of October Northeast Monsoon is heading into its most critical phase when each day is crucial and the need of the hour is as few good days of normal / above normal rainfall so that the current deficit of 21% is brought down as soon as possible.  With models indicating a surge in monsoon dynamics hopefully we will soon start seeing positive anomaly.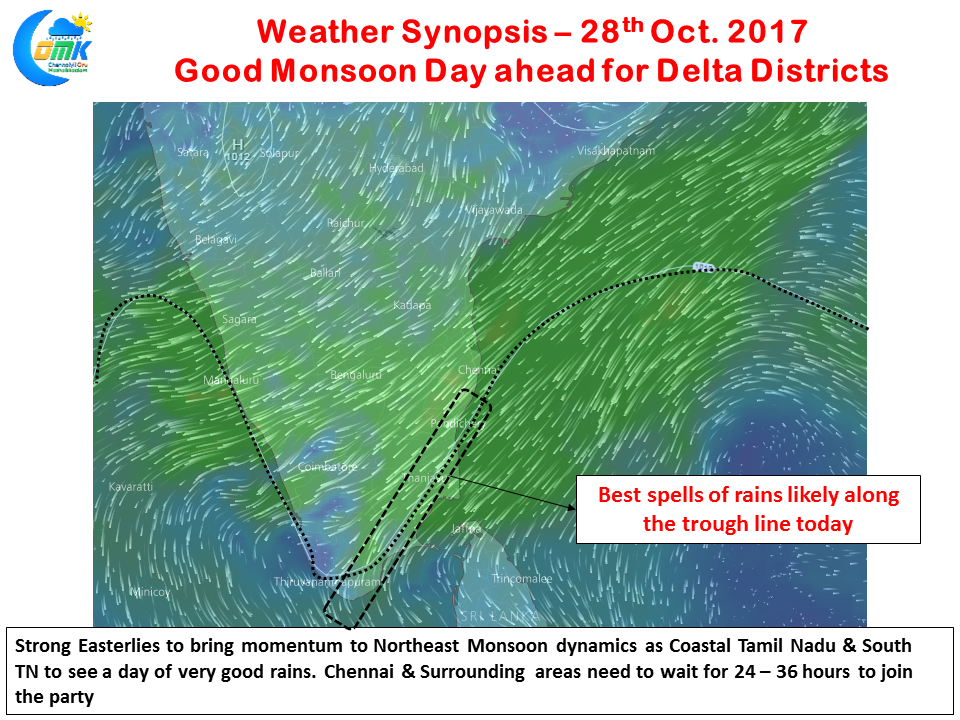 Yesterday we had mentioned about the possibility of parts of Western TN getting good rains it appears Northeast Monsoon wants to give each region one day before heading towards Chennai.  Today it could be the turn of South Tamil Nadu which is likely to see an active day of rains ahead with strong monsoon surge seen at 1.5 kms above sea level altitude bringing in much needed moisture along with it.  Places along the trough line could be the ones that is likely to benefit the most as things stand.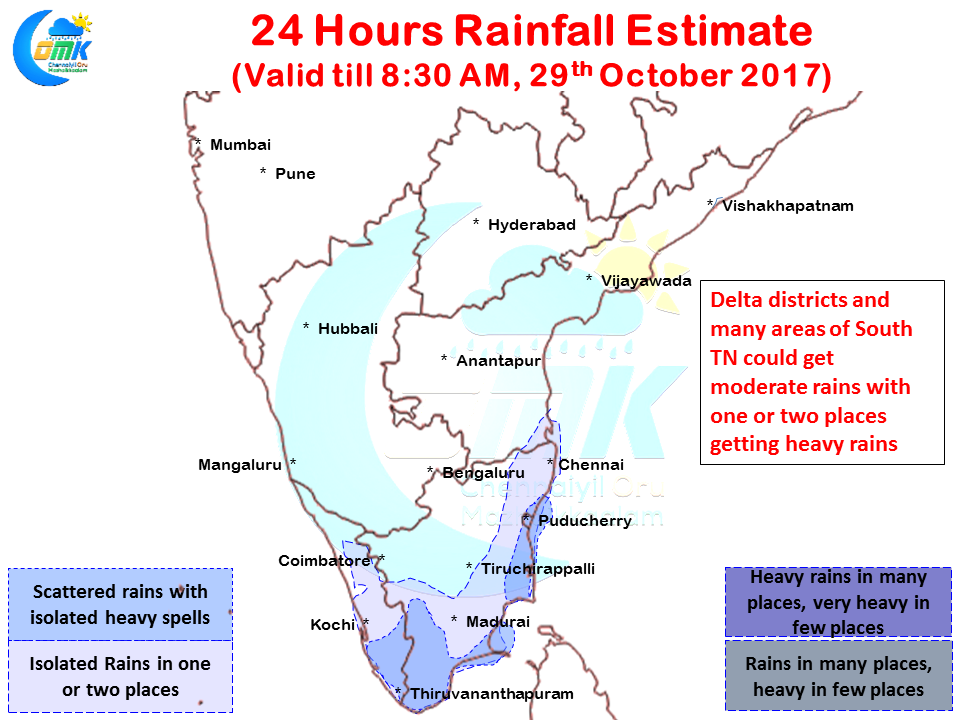 The coastal areas from Pondicherry all the way to Kanyakumari are ideally placed to see a spell or two of good rains today with isolated heavy rains likely in Kanyakumari and Tirunelveli districts. In the delta region there is a possibility for one or two places in Thanjavur districts to get moderate to heavy rains according to models.
Chennai will continue to see isolated intermittent showers with another 24 to 36 hours to go before it joins the Northeast Monsoon party