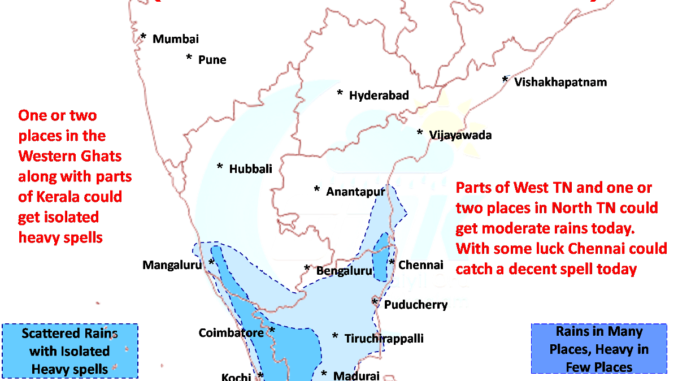 The stage has now been set for the arrival of Northeast Monsoon over Southeast Peninsular India with the announcement by IMD yesterday of the complete withdrawal of SWM from Indian Sub continent.  After nearly a delay of 10 days SWM has withdrawn from the remaining parts of North Interior Karnataka, Telangana & parts of AP to pave for Northeast Monsoon 2017.  While rest of the country enjoys a transition towards winter let us now enjoy our turn of rains.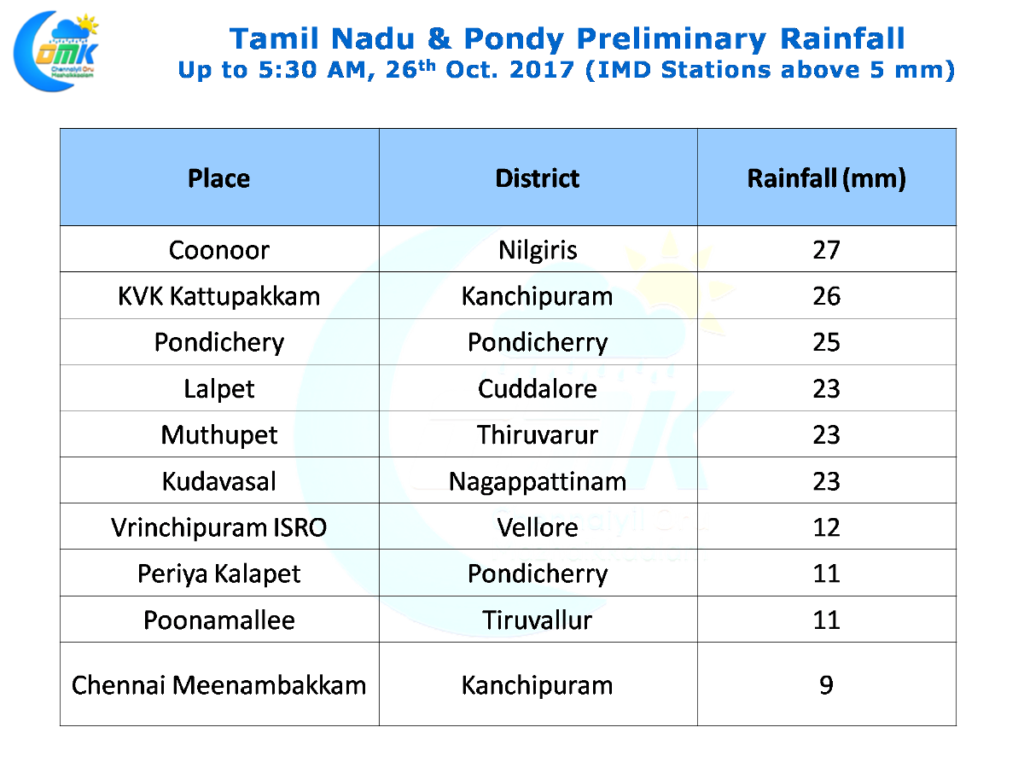 With the onset of Easterlies over most parts of coastal Tamil Nadu the rains have also returned albeit in an isolated manner and as light to moderate infrequent spells.  Yesterday many parts of Chennai also recorded its first spell of rains from the sea as places like Poonamallee and Meenambakkam recorded moderate spells of rains in the afternoon and evening.  Similarly parts of Delta also recorded moderate rains in the evening along with places in Cuddalore, Villupuram districts and Pondicherry.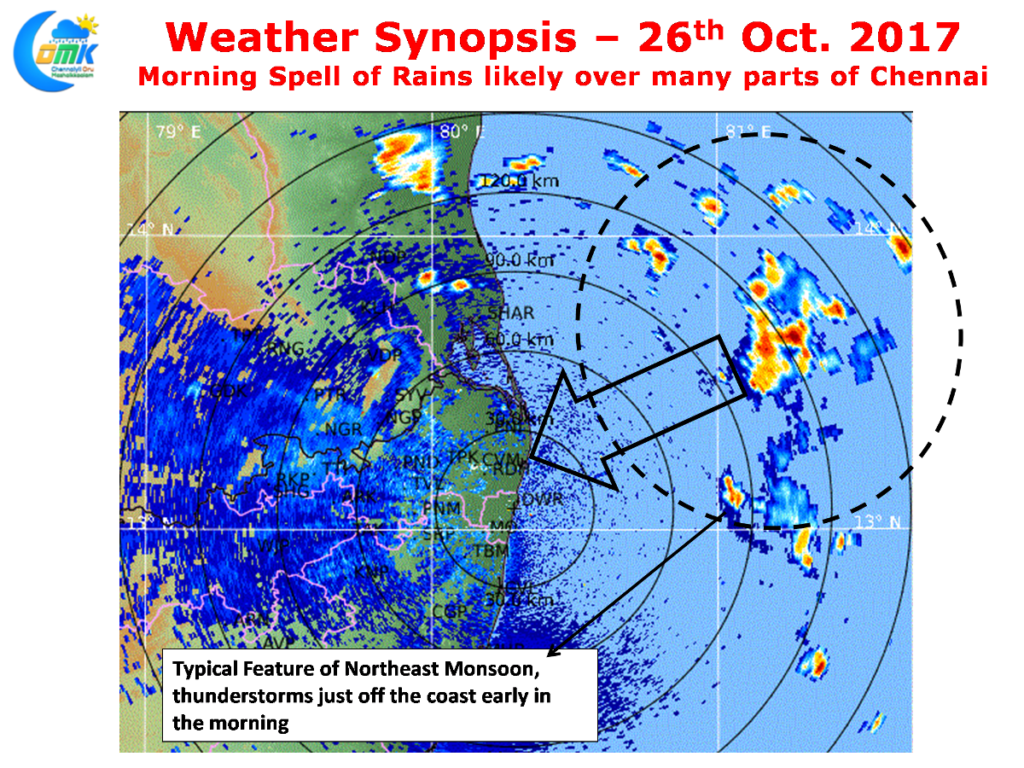 The Chennai radar has started showing the typical feature of Northeast Monsoon when thunderstorms just show up off the coast after midnight and start making their journey towards the coast bringing in spells of morning rains.  As the Easterlies streamline more in the coming days the thunderstorms will start moving in faster giving sharp spells of Early morning rains along the coast.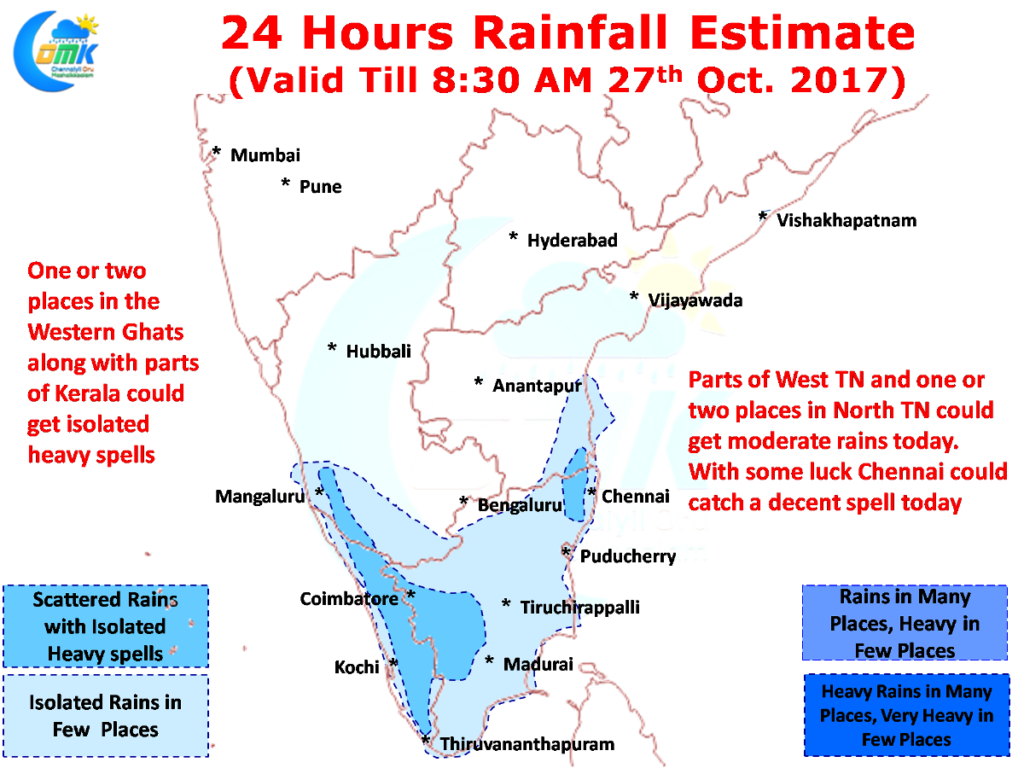 Numerical Models suggest parts of West Tamil Nadu along the Western Ghats and one or two places in the Ghats as well could see moderate to heavy spells of rains today as the moisture from the Easterlies travel across the coast and develop into thunderstorms later in the day under conducive convective environment.  Similarly models indicate a possibility of one or two places closer to Chennai also get a heavy spell or two of rains at times today, with widespread rains still a day or two away it could mean lucky places could see a dumping spell of rains while a few kms down the road it could all be bright and sunny.