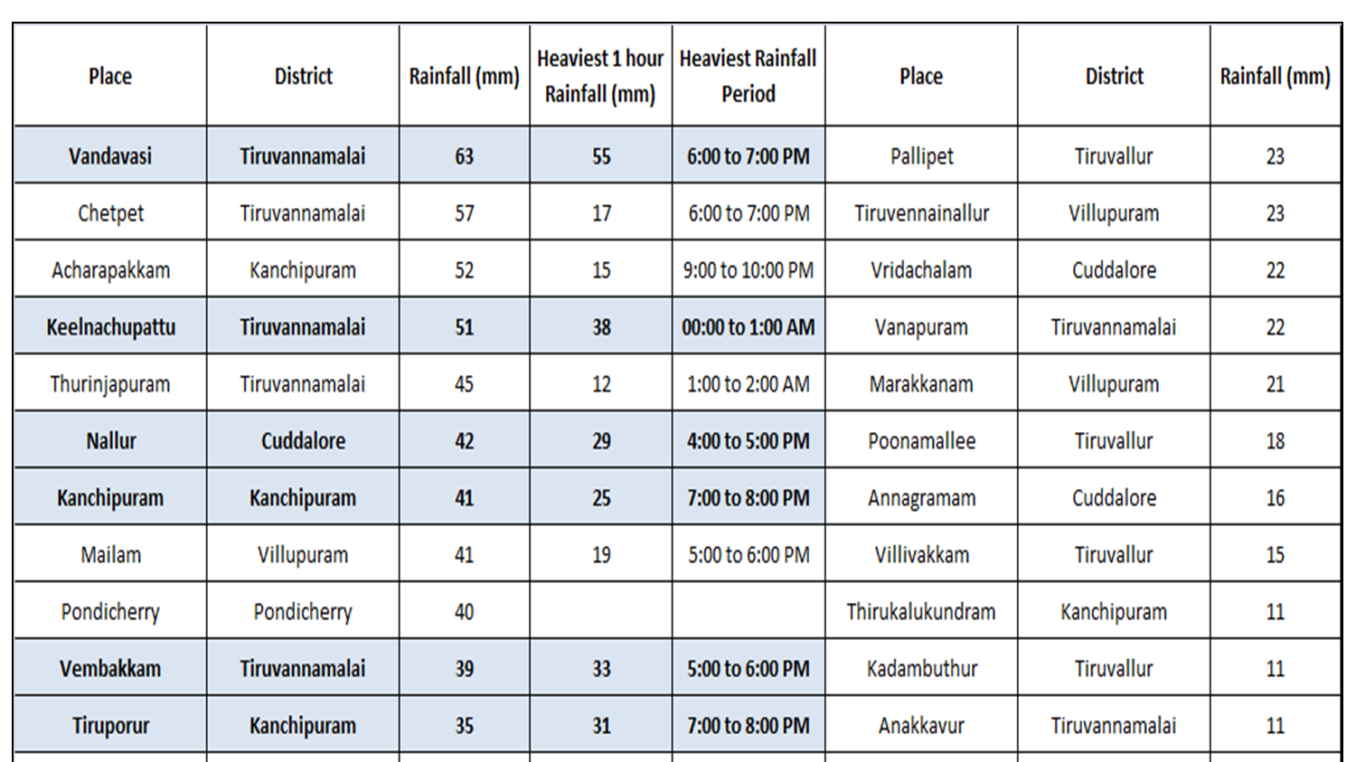 Yesterday saw the districts of Tiruvannamalai, Kanchipuram, Villupuram, Cuddalore districts of North Tamil Nadu and adjoining parts of Pondicherry recieve moderate to heavy thunderstorms in many places.  Tiruvannamalai & Kanchipuram districts possibly recorded the heaviest spells of rains among all places with reports of hailstorms happening over Vandavasi last evening while television reports indicated 6 school kids were struck by lightning yesterday in Cuddalore district and have been hospitalized.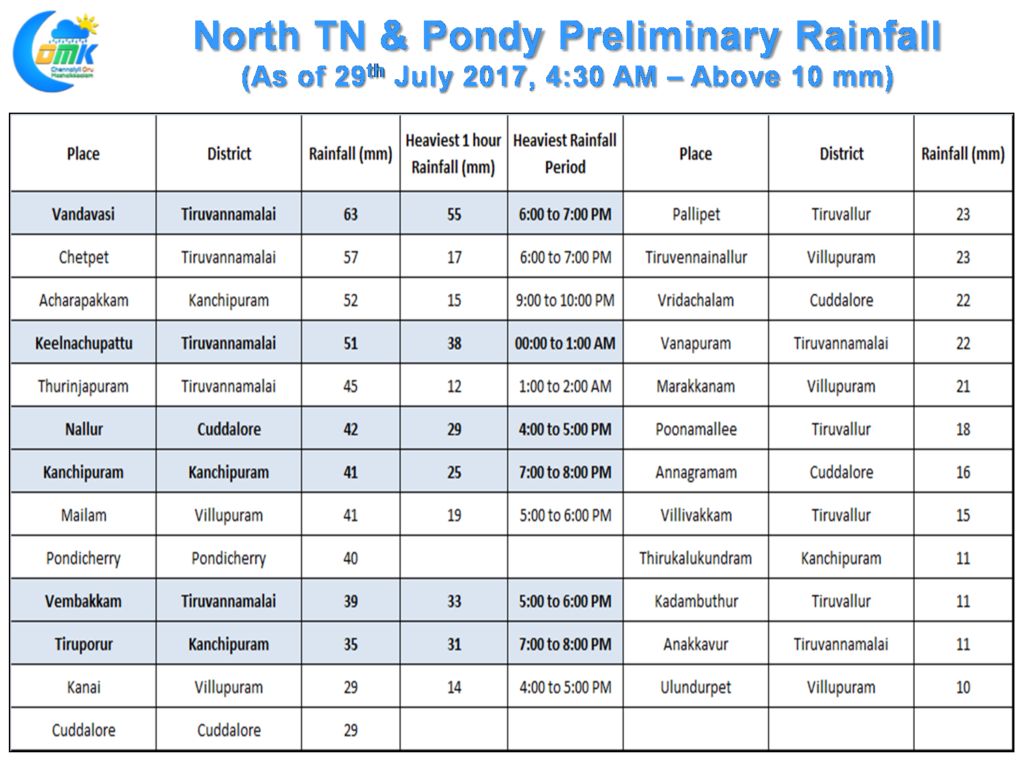 While places to South of Chennai by about 40 kms like Tiruporur, Chengalpet recorded good rains most parts of Chennai had to live with spotty showers with some occasional heavy spells.  The Airport observatory at Meenambakkam recorded 2 mm while Nungambakkam did not record anything.  Going by the various private weather stations maintained by the weather bloggers of Chennai Palavakkam got the best rains recording about 19 mm rains while the one at Chromepet recorded 9 mm and the COMK AWS at Anna Nagar recorded 7 mm.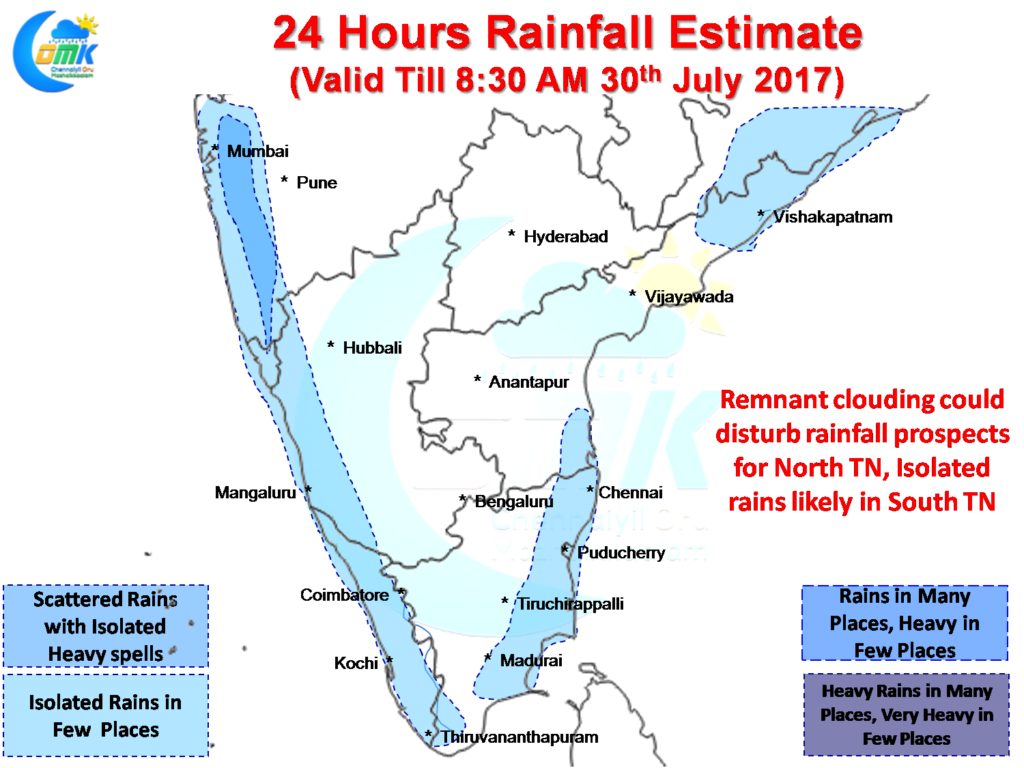 Models indicate convective thunderstorms to continue over Tamil Nadu though with some bit of remnant clouding expected to remain during the early part of day from the overnight thunderstorms things are likely to be quiet over North Tamil Nadu with a repeat of yesterday not on the cards as things stand.  Areas in South Tamil Nadu around Sivaganga / Pudukottai districts could see some late evening thunderstorms in the region along with parts of Madurai district as well.