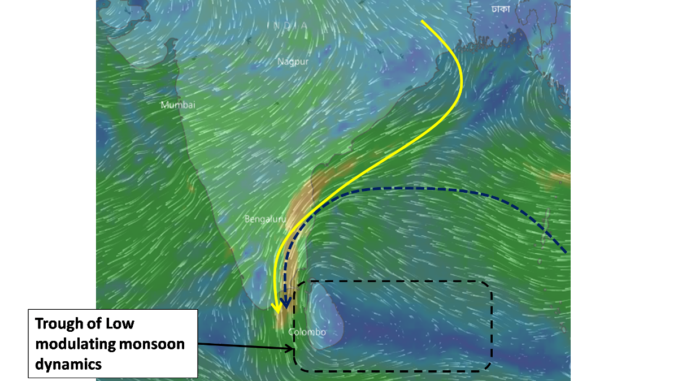 Even after the onset of Northeast Monsoon Rains in Chennai have been elusive, isolated, patchy making the citizens of the city twitchy with each passing day.  The past fortnight have been pretty much a dull and dry period for Chennai with both IMD observatories recording less than 5 cms cumulatively.  Though the city has been receiving scattered thunderstorms for the past couple of days they have been few and far in between.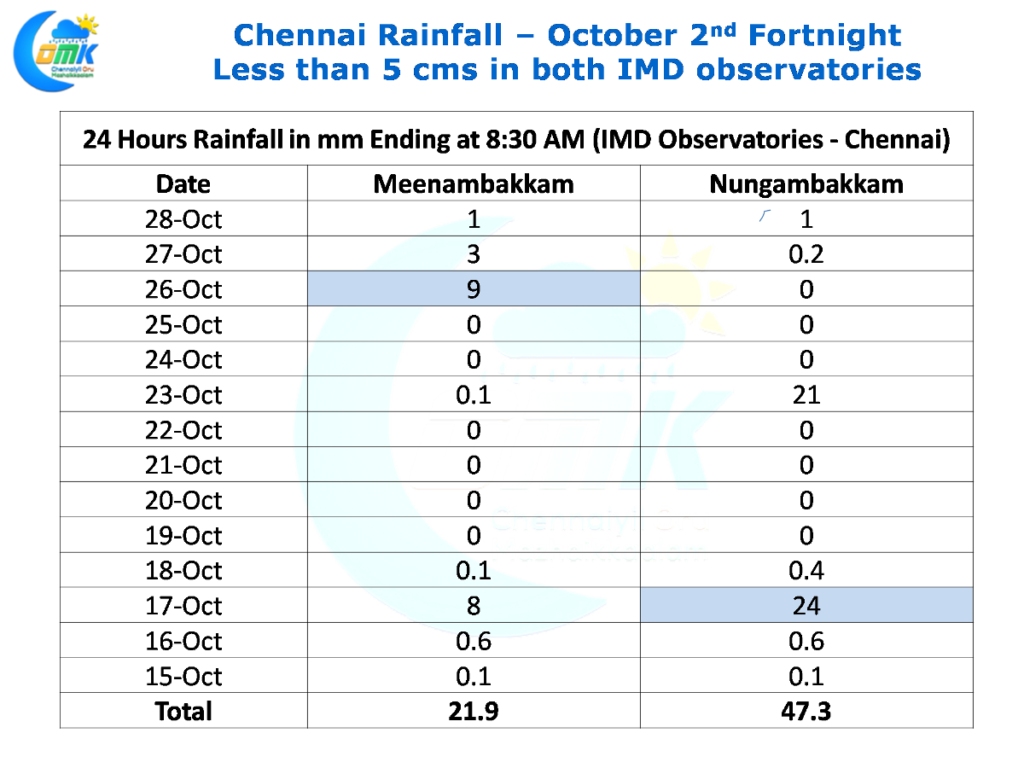 Things look set for a change soon with conditions turning conducive for rains in Chennai.  It is a question of when rather than if as the monsoon dynamics starts getting modulated by the Trough of Low now off the coast of Sri Lanka.  Additionally from tomorrow morning Coastal Tamil Nadu including Chennai could possibly fall favorably under the influence of a convergence of dry Northerlies & Moist Easterlies making it perfect for rains in Chennai and surrounding areas.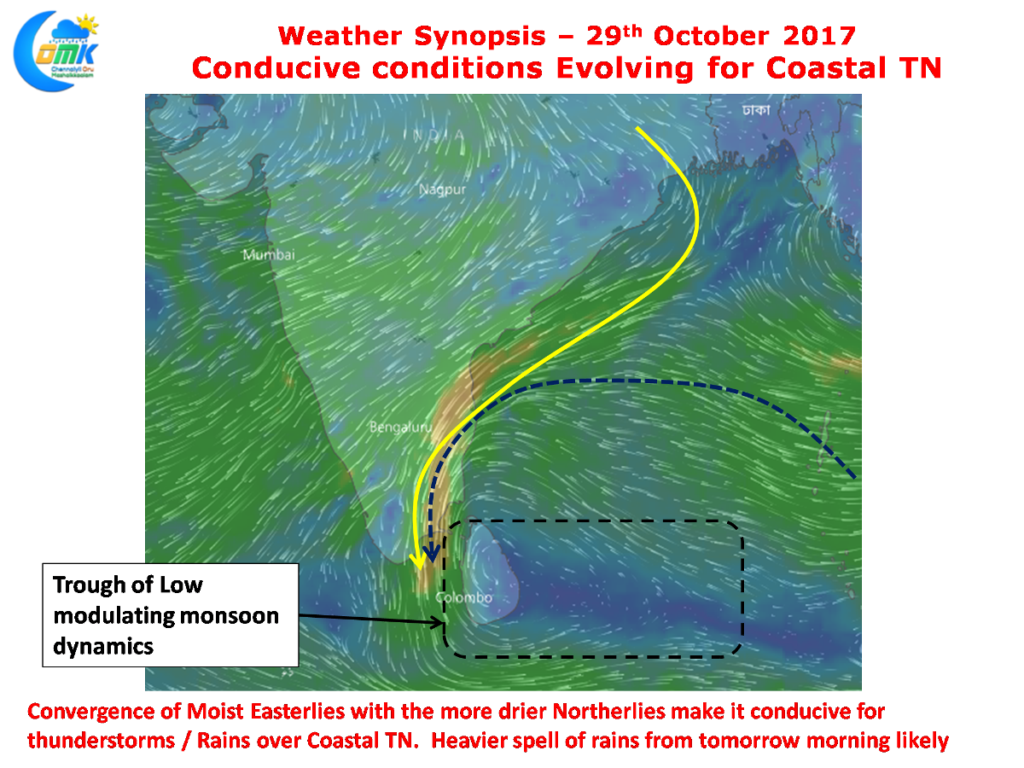 While in the medium term one needs to keep a watch on a possible pulse moving in from South China Sea towards the Bay changing the monsoon dynamics on a larger scale it will be prudent to take couple of days at a time considering the impending arrival of MJO into the Indian Ocean Basin at the turn of November.  This could throw the entire equation topsy turvy hence a word of caution on looking too far into the "Model Crystal Ball"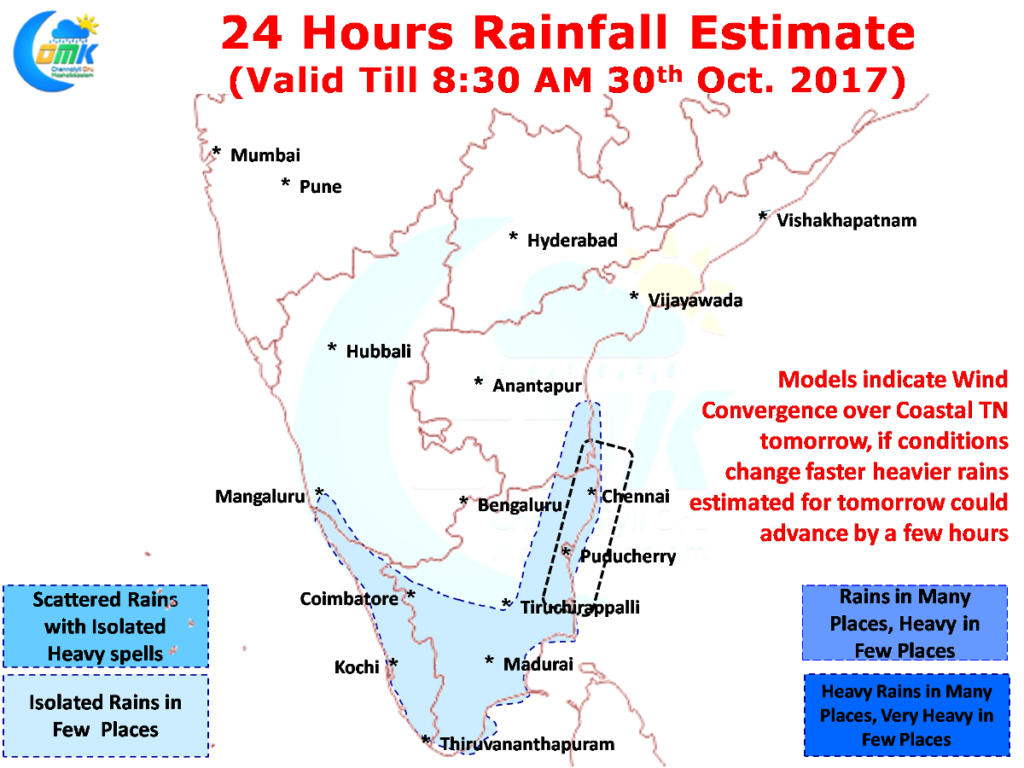 While today during the course of the day the possibility of rains could be less things improve from late evening and in case the fluid conditions possibly evolve faster than what models estimated the heavier spells of rains in Chennai expected from tomorrow morning could advance by a few hours.  All in all the Wait for the 1st Proper Spell of Northeast Monsoon Rains in Chennai is going to end soon.