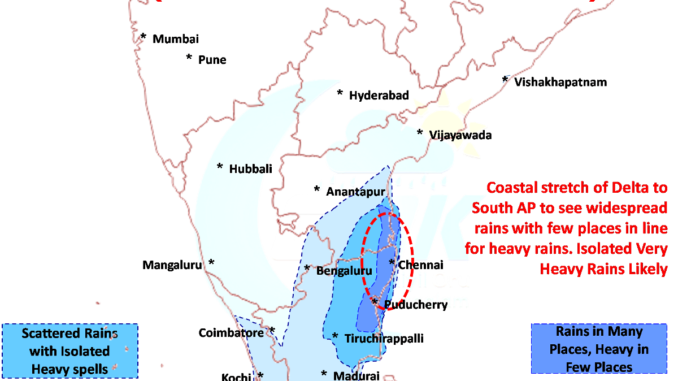 An active phase of Northeast Monsoon has slowly started evolving as estimated by models.  After a weak onset last week the arrival of a "Trough of Low" at the familiar spot of "Off Sri Lanka" has started rolling the dice for rest of the pieces to fall in place.  Chennai and rest of Coastal Tamil Nadu started seeing intermittent showers since last evening with the increasing frequency and rainfall intensity. Today could be the start of active Northeast Monsoon conditions which is likely to ensure 2017 does not suffer the fate of 2016 despite suffering a similar "Ifs & Buts Start"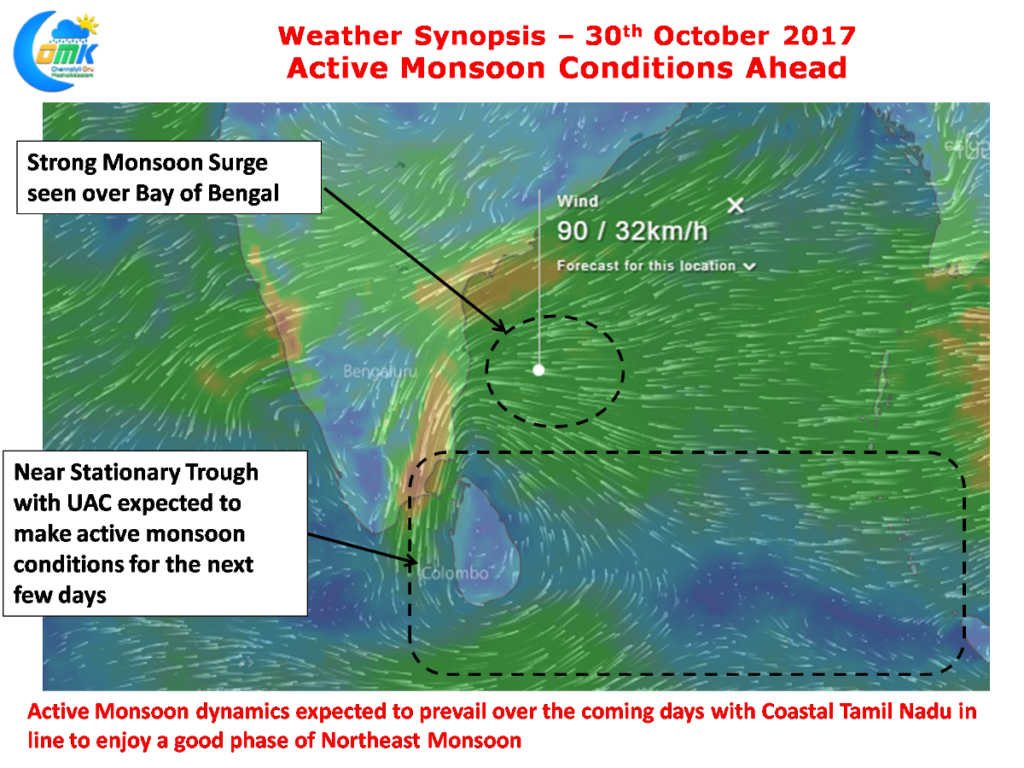 As mentioned in our post yesterday the Trough of Low is now in a favorable location, just straddling Sri Lanka with an embedded Upper Air Cyclonic Circulation.  Numerical Models indicate this trough to maintain a quasi stationary position for the next couple of days making it ideal for Northeast Monsoon to flex its muscles over Tamil Nadu. This could be good news for Delta districts where some of the areas are still a long way away from their annual quota .  Similarly Kanyakumari /  Thoothukudi districts which have been reeling under successive droughts could also benefit from this active spell of Northeast Monsoon.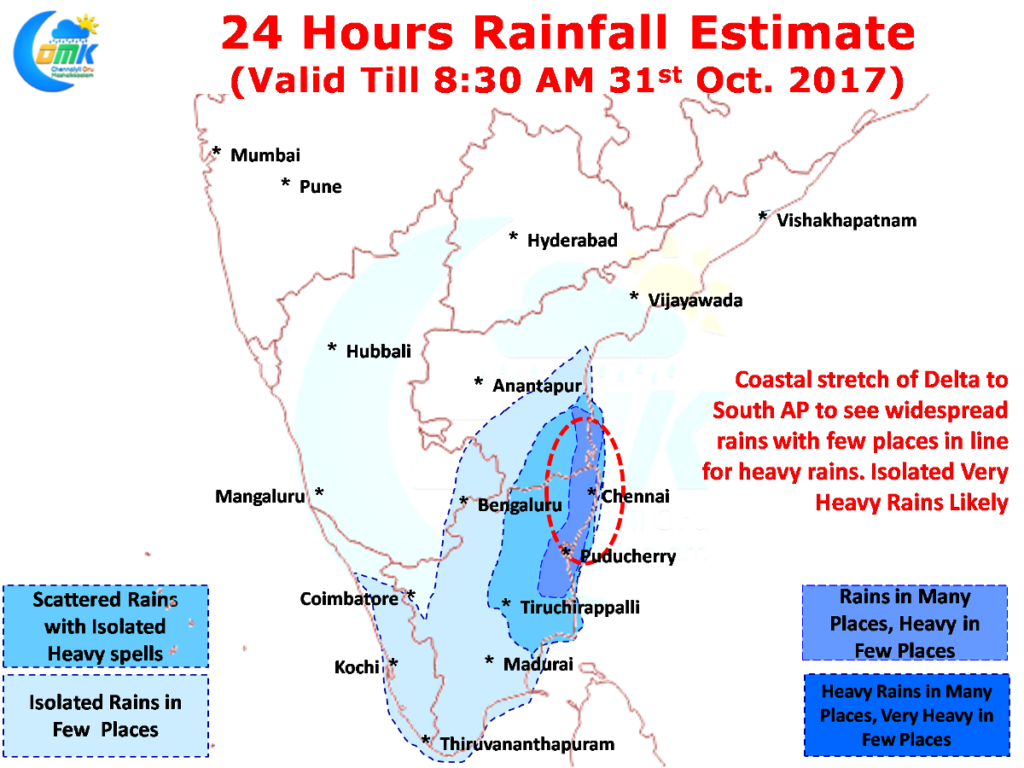 As far as today is concerned its going to be a Coastal Tamil Nadu show with the stretch between South AP & Delta districts well placed for widespread rains in the region.  Quite a few places could receive heavy spells of rains at times with one or two places expected to receive very heavy rains.  The stretch between Sri Harikotal & Pondicherry could see the heaviest spells of rains today.
Chennai is likely to see water logging and traffic chaos as the evening progresses under on and off spells of moderate rains which is likely to be heavy to very heavy at times.